Attracting more wild bees in Bekkevoort, Belgium
29/05/2019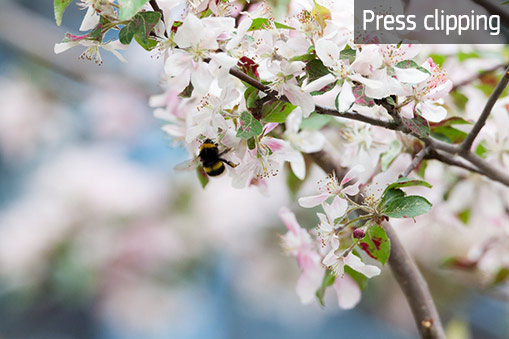 An ERDF-funded project aims to improve the environment and habitat for wild bees in Bekkevoort by opening up the region's hollow roads and wooded borders.
Six hollow roads – sunken country lanes with high borders on either side – are being opened up thanks to ERDF funding in Bekkevoort. The aim is to improve the quality of life for local bees and to grow their populations.
There are 15 kilometres of hollow roads in Bekkevoort, bordered by a significant variety of flowers, which makes the area particularly attractive to the 101 varieties of wild bees that currently populate the municipality. This includes the giant furrow bee which was recently spotted in Bekkevoort for the first time in over 60 years.
ERDF funding has also been used to cut down some trees behind the church in Molenbeek-Wersbeek, allowing more sunshine to flood the ironstone banks behind it which teem with wild bees.
Furthermore, 1 200 bee blocks – small shelters for wild bees – have been built across 30 orchards in the area, with the placement of several large bee hotels planned across the region, too.
Pesticides are no longer used to protect fruit in the area, so the hollow roads and wooded borders should attract even more bees to Bekkevoort. In turn, this will lead to greater biodiversity while benefiting the fruit trees, the local farmers who harvest them, and the consumers.
Related links:
Source article on www.hln.be 16/05/19
---
Author: Tom Van de Weyer
Photo: © iStock/Juhku