Registration is open for the 10th Forum of the EU Strategy for the Baltic Sea Region!
01/04/2019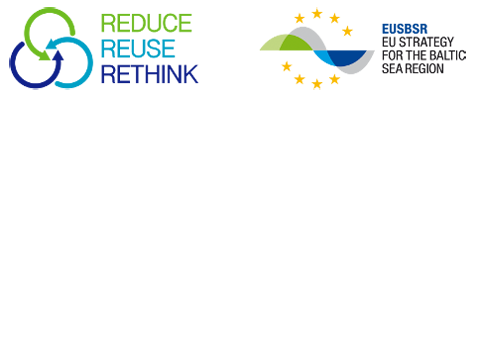 REGISTER NOW! Registration is open until the 15th of May to participate to the 10th Annual Forum for the EU Strategy for the Baltic Sea Region, the 12th and 13th of June in Gdansk (Poland)!
This year, the main topic is "Circular and sharing economy as an answer to demographic changes and environmental challenges in the Baltic Sea Region."
Participants will have the opportunity to attend among 19 seminars dealing with the potential for the development of the Circular Economy in the Baltic Sea Region in areas such as health, food, tourism, transport, cities, bioeconomy, industry, education, migrants, labour market and demography.
The Forum also offers the opportunity to participate in the Networking Village, where participants can have a direct contact with those responsible for the work of EUSBSR.
Finally yet importantly, the Forum will be the occasion to mobilise young people around an international poster contest: "BALTIC POSTER CONTEST 2019. Reduce, Reuse, Rethink!"
The contest is open to people aged 18-35 who are citizens of states-participants of the EU Strategy for the Baltic Sea Region (Denmark, Estonia, Finland, Germany, Latvia, Lithuania, Poland, Sweden) as well as Norway. Ceremony to award prizes will be held during the Forum.
Sent your application by the 6th of May 2019 to ddpk.sekretariat@msz.gov.pl. Further information.
Check out the global agenda, we are looking forward to meeting you in Gdansk!