Connecting sea and sky for Adriatic-Ionian cruise tourists
14/03/2018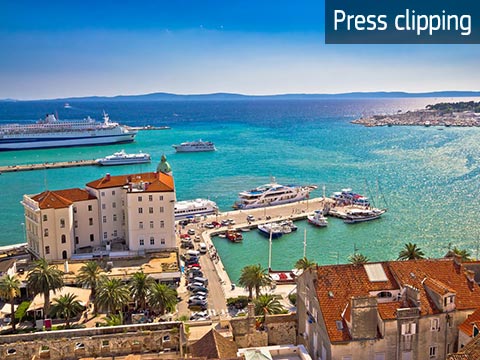 This ERDF-funded project aims to improve connections between sea ports and airports in the Adriatic-Ionian area, so that tourists are able to reach their destinations more comfortably and conveniently.
In the tourist season, several Croatian coastal cities have to deal with a high number of cruise passengers. In a bid to promote local and regional economic development in the country as much as possible, this project aims to provide better intermodal connections between cruise ship and ferry boat ports and regional airports.
For example, the airport of Pula, a Croatian seafront city on the tip of the Istrian peninsula, will receive funding of EUR 192 000 to improve its bus connections to the port. Likewise, Pula's port authority will be granted EUR 166 000 for the construction of a passenger terminal in the Gulf of Pula.
The project, funded by the Interreg Adrion, will bring together eight different partners from Croatia, Italy and Greece with a total budget of EUR 1 498 568, of which 85 % is funded by the EU.
Related links:
Source article on www.glasistre.hr 28/02/18
---
Author: L. Slijepčević
Photo: © iStock/xbrchx