Commission approves EU financing of the Pelješac bridge in Croatia
07/06/2017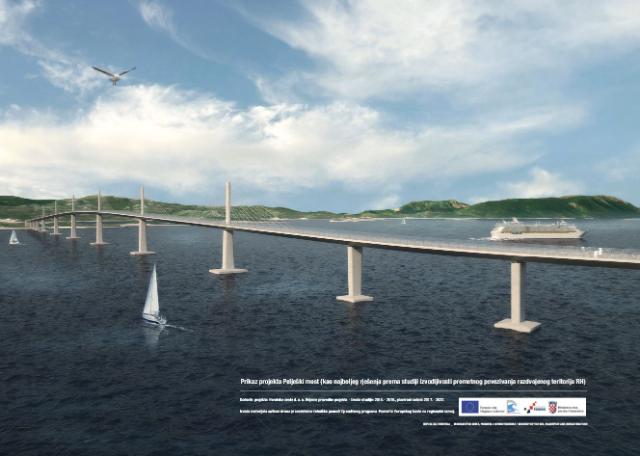 Today the Commission is allocating €357 million of Cohesion Policy funds to build a bridge that will connect the southernmost part of the country and Dubrovnik to the rest of mainland Croatia.
The construction of the Pelješac bridge, for which the EU will contribute 85% of the cost, will significantly improve the everyday life of Croatians, through reducing the travel time between Dubrovnik and Split.
This seamless connection will also greatly benefit tourism, trade and will reinforce the territorial cohesion of the South Dalmatia region with the other part of the country.
The Neum corridor, a strip of the Adriatic Sea coastline part of Bosnia and Herzegovina, is currently the only land-based communication route between Dubrovnik and the rest of mainland Croatia.
The new bridge will connect the Dubrovnik–Neretva County to the rest of the country, by crossing the Mali Ston Bay over the Adriatic Sea. This will facilitate a smooth flow of goods and people, especially at the peak of the tourist season.
The Pelješac bridge will be 55m high and 2.4 km long, with four lanes. The EU is also funding supporting infrastructure, such as the construction of access roads, including tunnels, bridges and viaducts, the building of an 8km-long bypass near the town of Ston and upgrading works on the existing road D414. The works are expected to be completed in 2022.
For more information