Stockholm Region invests in sustainable urban development
14/11/2016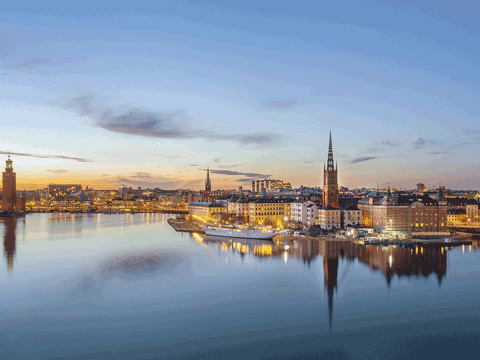 The Stockholm Region is Europe's fastest growing metropolitan and capital region. Over the last decade, the county's population has increased annually by 35 000 to 40 000 people.
To meet the needs of this growing population, the Stockholm Region must build 16 000 new homes each year, a challenge it wants to take as an opportunity to promote sustainable urban development. To accomplish this, it is using Structural Funds to invest in a green, healthy, smart, attractive and inclusive city.
The region has recently decided to invest in two development projects to a total of SEK 120 million to reinforce sustainable housebuilding: 'Grön BoStad Stockholm' and 'Sverige bygger nytt'. These two projects, half of which is financed by the European Regional Development Fund and European Social Fund, concern key elements of sustainable urban development. The Stockholm Region aims to benefit from the expertise found in environmental technology companies and to promote innovation and sustainable growth. Furthermore, it believes there is untapped potential for labour among recently arrived immigrants and non-native citizens, which the growing construction sector should take advantage of.
Through the Grön BoStad Stockholm project, the Royal Institute of Technology, among others, will develop test beds for innovation in environmental technology companies. The objective is to create openings for the development and use of new energy efficiency and low-carbon technology in construction projects in Stockholm County's municipalities. Efforts will both involve and strengthen the environmental technology sector, as well as engaging clients, such as municipalities, district administrations and property owners, etc., and helping to raise awareness in the area.
In the Sverige bygger nytt project, the Swedish Public Employment Service, together with several municipalities, district administrations, industry associations and trade unions, will promote wider recruitment and strengthen the provision and matching of skills in the construction sector by making use of the competences of recently arrived immigrants and non-native citizens. Work on core values, validation of skills, language support and workplace-based learning will be strengthened and better matched with jobs in occupations facing shortages in the construction sector.
Development projects underline the desire in the Stockholm Region that the European Structural and Investment Funds should contribute to coherent strategic initiatives. This is achieved by concentrating resources, focusing on business and labour, creating synergy through the funds and by using 'the Stockholm model' – a new model for the implementation of funding.
This new governance model means that Cohesion Policy is more closely linked to overall regional growth policy and its resources in the county, and contributes to greater interaction and support among regional players to create coherent strategic initiatives whereby they take both the initiative and ownership of their efforts. In this way, although the Structural Funds' budget in the Stockholm Region is among the lowest in Europe, the region will still be able to launch and implement large and important projects.
Jonas Örtquist – Head of Secretariat, Partnership for the Structural Funds, County of Stockholm, Sweden