EU international cooperation in regional policy showcased at UN Habitat III
26/10/2016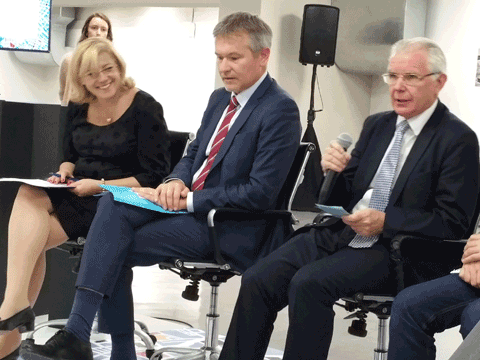 Commissioner Creţu travelled to the important United Nations Habitat III conference, 17-20 October 2016, held in Quito, Ecuador, at which a global New Urban Agenda was adopted. The Agenda sets out guidelines in an effort to promote urban development that is more inclusive, greener, safer and prosperous. It is a cornerstone in the implementation of the 2030 Agenda for Sustainable Development and other key reform agendas, in particular the Paris Agreement.
The conference was also an opportunity to present REGIO's ongoing actions in the field of international cooperation in regional and urban policy. This included a networking event organized by REGIO on "Cities contributing to the New Urban Agenda through International Cooperation" where REGIO was accompanied by partners from UN Habitat and the Inter-American Development Bank, together with representatives of countries that have participated in recent EU-sponsored international cooperation projects: China, Spain and Portugal. REGIO also played a major role in providing the Commission's stand in the Habitat III exhibition area, which was opened by Commissioner Creţu.
Commissioner Creţu put forward three specific EU voluntary commitments to take forward the urban agenda both in the EU and internationally:
'Delivering the New Urban Agenda through the Urban Agenda for the EU':
'Developing a global, harmonised definition of cities';
'Fostering cooperation between cities in the field of sustainable urban development'.
The latter includes the concrete initiatives involving REGIO which will help to advance the New Urban Agenda on a global stage: "World Cities II" and the "International Urbanisation Cooperation programme"
More Information