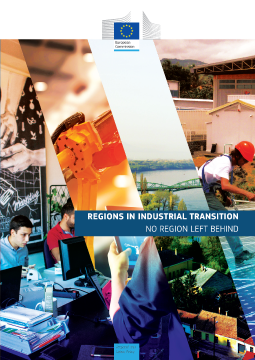 Brochures
Date: 08 may 2019
Theme: Research and innnovation, Research & Development, Smart Specialisation
Languages: en
Cohesion Policy has a long experience in supporting the sustainable industrial transition of Europe's regions and cities. It is the main EU policy instrument to address structural changes linked to energy and industrial transition. Regional economies need to innovate, transform and adapt to an ever changing and more competitive environment. The promotion of innovation was already a central feature in the Cohesion Policy programmes for 2007-2013, where about €86.4 billion or nearly 25% of the total allocation went towards broad innovation.
In the current 2014-2020 programming period, EUR 120 billion of the total allocation is targeted on helping regions become more innovative and competitive (thematic objectives 1, 2 & 3). "Smart specialisation strategies", that is to say strategies building on a region's competitive strengths, are at the centre of this approach. Putting in place such a strategy is a requirement for regions to receive support from the European Regional Development Fund (ERDF). These regional strategies play a key role in helping regions to diversify their economies, create jobs and move up the value chain.
Furthermore, in the 2014-2020 period, Member States are required to allocate significant shares of Cohesion Policy funding to support the shift towards a low-carbon economy, with a mandatory minimum spending of 20% of national ERDF resources in "more developed" regions, 15% in "transition regions" and 12% in "less developed" regions. Some €38 billion from the ERDF and the Cohesion Fund are allocated to the low-carbon economy. This represents more than a doubling of funding in this area compared to the 2007-2013 period.