Latvia becomes the 18th Member State to adopt the euro
- As from 1 January 2014, Latvia is newest member of the euro area to share the same currency with over 330 million people in 18 Member States of the European Union.
Survey results
Flash Eurobarometer: Latvian switchover to euro: Dual circulation period, daily tracking

(193 kB)

(16/01/2014)
Audiovisual
Introduction of the Euro in Latvia
Practical preparations
Latvia's practical preparations for the changeover to the euro are now complete.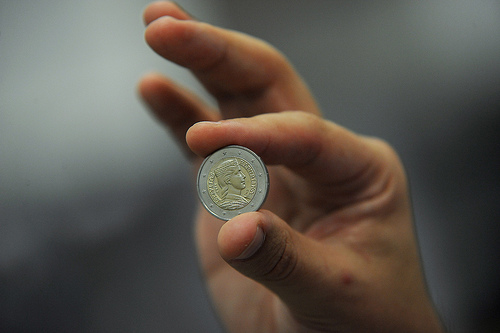 Following the Commission's first assesment, published in July on Latvia's practical preparations for introducing the euro, the Commission on 3 December assessed in its second report


further progress made until the end of October 2013.
The report addresses in particular the preparations for the introduction of euro cash, the measures put in place for protecting consumers in the changeover period, such as the "Fair Euro Introducer" campaign, and the communication campaign.
The Commission concluded that Latvia's preparations were overall well advanced, while recommending further efforts in some areas during the final phase of the changeover.
Latvia has ordered 400 million euro coins bearing their national sides and 110 million euro banknotes of various denominations for the introduction of euro cash.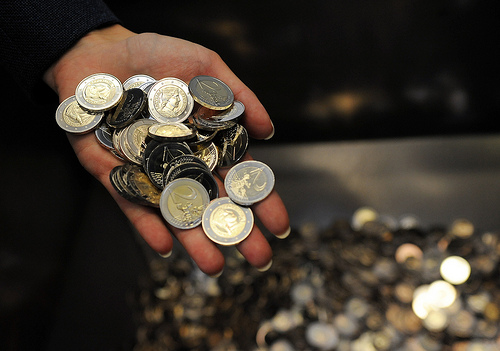 The Latvian Central Bank, Bank of Latvia, on 1 November started to provide commercial banks with euro cash ("frontloading"). Commercial banks' major clients are scheduled to receive euro cash as of 10 December 2013; smaller corporate clients using simplified sub-frontloading are scheduled to receive euro cash as of 27 December 2013.
Documents
3 December 2013. COM(2013) 855 final. Thirteenth Report on the practical preparations for the future enlargement of the euro
23 July 2013. COMM(2013)540. Twelfth Report on the practical preparations for the future enlargement of the euro area