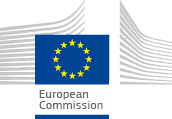 European Commission

DG Health and Consumers
Accessibility tools
Service tools
Language selector
The term "pesticides" covers insecticides, acaricides, herbicides, fungicides, plant growth regulators, rodenticides, biocides and veterinary medicines. Pesticides are chemical compounds used to:
Kill, repel or control pests to protect crops before and after harvest;
Influence the life processes of plants;
Destroy weeds or prevent their growth;
Preserve plant products.
EU policy
Pesticides can have severe undesirable effects if they are not strictly regulated. No pesticide can be used in the EU unless it is scientifically proven that it:
Doesn't harm people's health;
Has no unacceptable effects on the environment;
Is effective against pests.
EU rules on plant protection products establish a "dual" system:
The Commission approves the active substances contained in the products;
EU countries authorise the products on their territory and ensure compliance with EU rules.
Fact sheet

(4 MB)

Deutsch (de) ελληνικά (el) English (en) español (es) français (fr) italiano (it)