Eurostat regional yearbook
The Eurostat regional yearbook is an online Eurostat publication, also available in paper (latest edition 2017, ISBN: 978-92-79-71617-1, ISSN: 1830-9674, doi: 10.2785/568258, Eurostat cat.: KS-HA-17-001-EN-C) or downloadable in PDF format (ISBN: 978-92-79-71616-4, ISSN: 2363-1716, doi: 10.2785/257716, cat. number: KS-HA-17-001-EN-N).
The articles are updated or replaced once a year (the present versions are based on a set of data that was extracted in January–April 2017).
All maps can be explored interactively using the Eurostat Statistical Atlas (see User's manual).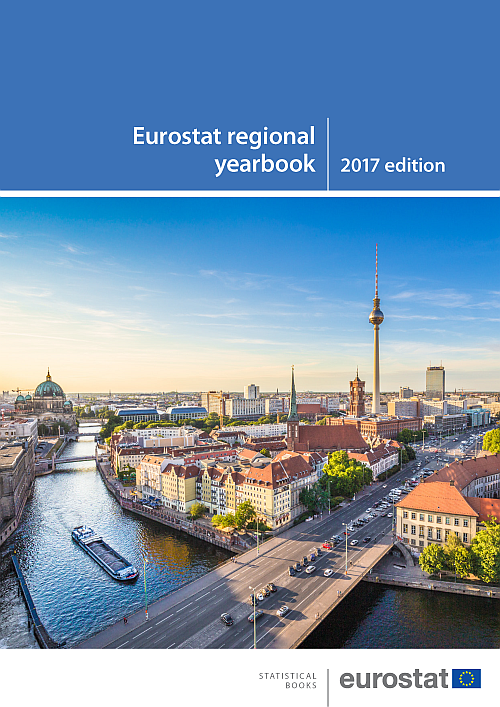 Table of contents
Alphabetical index of all articles