Additional tools
European strategy for plastics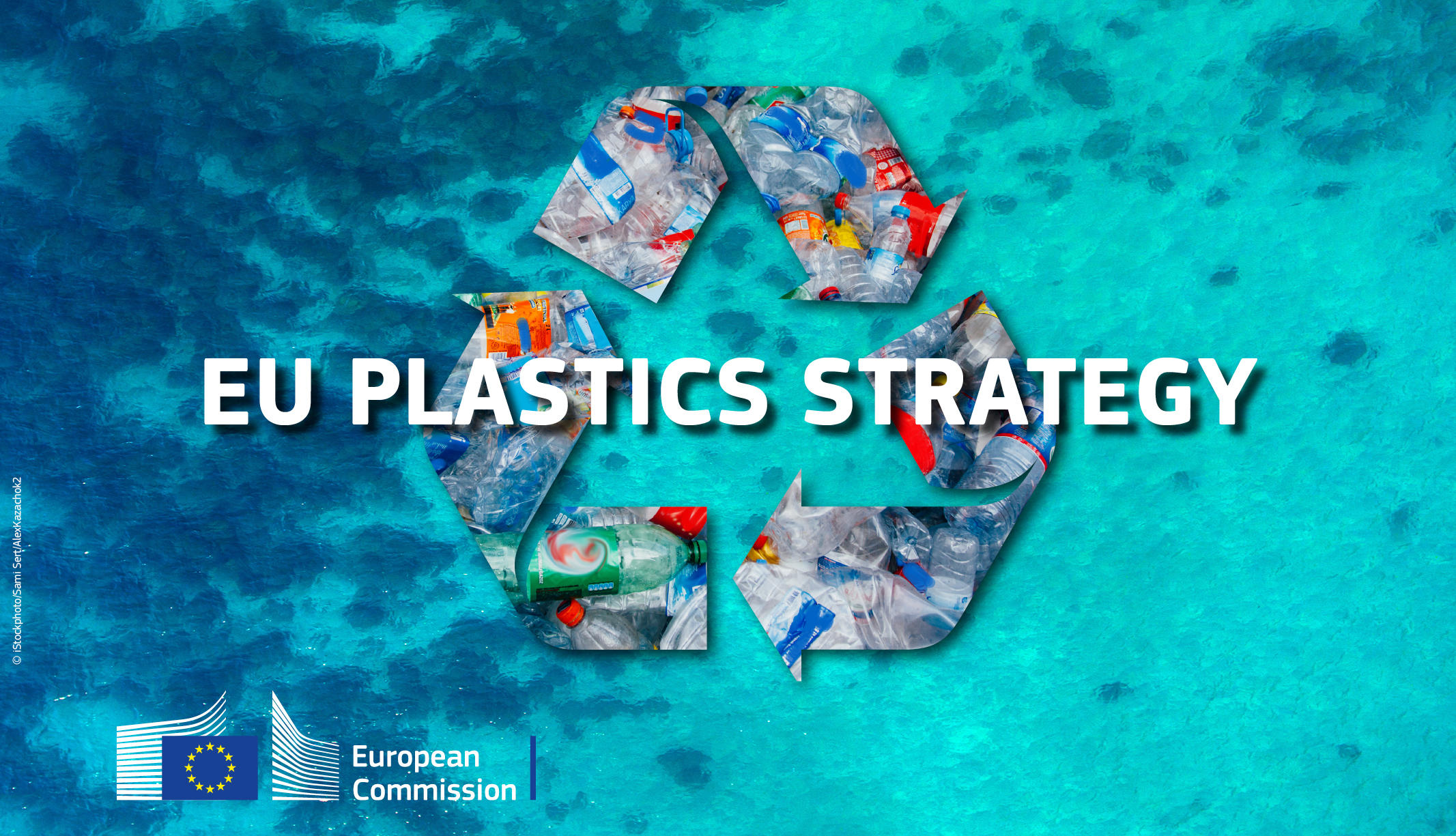 Plastics are an important material in our economy, and modern daily life is unthinkable without them. At the same time however, they can have serious downsides on the environment and health. Action on plastics was identified as a priority in the 2015 Circular Economy Action Plan, to help European businesses and consumers to use resources in a more sustainable way.
The first-ever European Strategy for Plastics in a Circular Economy adopted on January 16, 2018 will transform the way plastic products are designed, used, produced and recycled in the EU. Better design of plastic products, higher plastic waste recycling rates, more and better quality recyclates will help boosting the market for recycled plastics. It will deliver greater added value ºfor a more competitive, resilient plastics industry.
The Strategy is part of Europe's transition towards a circular economy, and will also contribute to reaching the Sustainable Development Goals, the global climate commitments and the EU's industrial policy objectives. This strategy will help protect our environment, reduce marine litter, greenhouse gas emissions and our dependence on imported fossil fuels. It will support more sustainable and safer consumption and production patterns for plastics.
EU plastics strategy key documents:
Conference "Reinventing Plastics - Closing the Circle"
Plastic is an important material for our economy. However, its growing production brings with it a series of challenges related to their production, use, and end-of-life that need to be addressed.
In its 'EU action plan for the Circular Economy', the European Commission set out a commitment to develop a plastics strategy due to be adopted in late 2017 through a Commission Communication. This strategy intends to support and complement the existing acquis and tackle the interrelated problems of fossil feedstock dependence, recycling and reuse and plastics leakage into the environment. The strategy is being informed by a number of technical studies and a wide variety of stakeholder engagement activities.
The conference "Reinventing Plastics - Closing the Circle" took place the 26th September 2017 in Brussels and was an important opportunity to explore issues and potential solutions to be proposed in the plastics strategy. It provided an opportunity to:
Set the plastics strategy within the broader context of EU actions to 'modernise' the economy and contribute to jobs and growth. The conference will introduce the main subjects of the strategy, with the aim of building support for the strategy and promoting understanding of the potential role of the Commission in delivering action.
Engage with stakeholders on the plastics strategy and obtain high level feedback.
Related links