Permanent euro coin exhibition opens in Brussels
07.11.2013 - ECFIN inaugurates a permanent euro coin exhibition in the Charlemagne building
Over the past several years, citizens have read and heard a lot concerning the reform of EU economic governance as well as the strengthened framework for the euro as a common currency. Now, when in Brussels, they can also learn about the currency itself.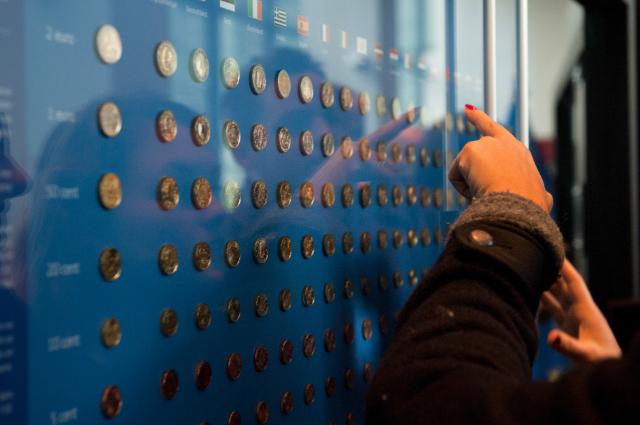 On 8 November, the Directorate-General for Economic and Financial Affairs (DG ECFIN) inaugurated a permanent euro coin exhibition in the Charlemagne building.
Located in Brussels next to the Commission's headquarters in the Berlaymont building, the exhibition displays all regular and commemorative euro coins issued by euro area Member States since the first issuance of euro coins in 2002, together with all euro coins issued by third countries that have signed Monetary Agreements with the EU (Andorra, Monaco, San Marino and the Vatican City).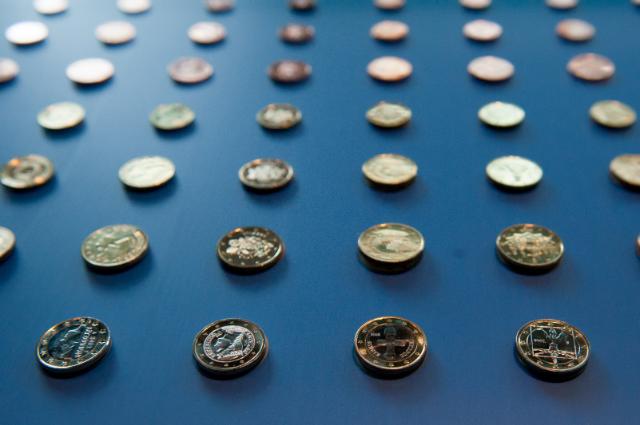 This exhibition offers an interesting opportunity for visitors to the Commission to take a close look at various national designs of euro coins and the history of the euro.