How SOLVIT helped João work in Spain
How SOLVIT helped João – an engineer from Portugal – get his qualifications recognised and work in Spain.
As both countries are EU members, João is entitled to work there, once his qualifications have been recognised. But before SOLVIT stepped in, this was taking a long time and he was missing job opportunities.
---
Austrian physiotherapist authorised to practice in Portugal
An Austrian physiotherapist applied for professional recognition in Portugal. One year later he still had not had a response from the Portuguese authorities. When enquired how things were progressing, he was asked to wait until they called back.
This delay was jeopardizing his chances of working in Portugal. He had been offered a job but couldn't take it without having his professional qualifications recognised.
Thanks to SOLVIT Portugal, the physiotherapist obtained the recognition and was able to start working in Portugal.
Solved within 5 weeks.
More on: EU rules on recognition of professional qualifications
---
Ireland brings rules for recognition of occupational therapists into line with EU law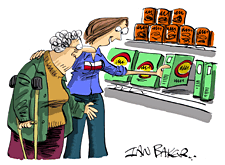 SOLVIT received 2 separate complaints, one from a Polish and one from a German national, on their difficulties getting the Irish authorities to recognise their occupational therapy qualifications.
The Irish authority said the college or university that awarded the diplomas had to be approved by the World Federation of Occupational Therapists (WFOT) at the time of graduation. This was not in line with EU law.
SOLVIT Ireland contacted the responsible ministry and persuaded them to remove this requirement and accept the two applications for recognition from the Polish and German nationals.
Following SOLVIT's intervention, the responsible authority agreed to change the rules and removed all references to affiliation to the WFOT from the websites and application forms.
Solved within 5 months.
More on: EU rules on recognition of professional qualifications
---
No language test for EU carpenters in Sweden
A Polish carpenter working in Sweden was told that, to be entitled to full pay as a skilled carpenter, he needed a Swedish language proficiency certificate.
SOLVIT contacted the authorities to explain that the carpenter had already worked for over 10 000 hours in Sweden, so the language test was not justified. After passing a written test in Swedish, the carpenter obtained his certificate as a skilled carpenter.
SOLVIT also convinced the Swedish authorities to abolish the standard written language test.
Solved within 12 weeks.
More on: EU rules on recognition of professional qualifications
---
Portuguese nurses can work in Spain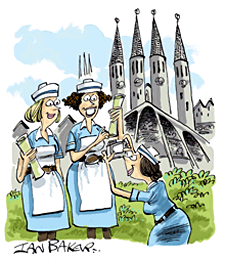 Three Portuguese nurses applied to have their professional qualifications recognised in Spain. Under EU law, the authorities have to respond to the application within 3 months. The deadline passed but still the nurses received no reply.
The young women feared their "European dream" would evaporate if they didn't receive the papers they needed to be able to accept three job offers in a Spanish hospital.
SOLVIT intervened, and their qualifications were recognised in time, so they could start planning their lives in Spain.
Solved within 2 weeks.
More on: EU rules on recognition of professional qualifications
Go to »
Recognition of professional qualifications