Fourth European Vocational Skills Week: 'VET for All – Skills for Life'
The 2019 European Vocational Skills Week took place in Helsinki from 14 to 18 October.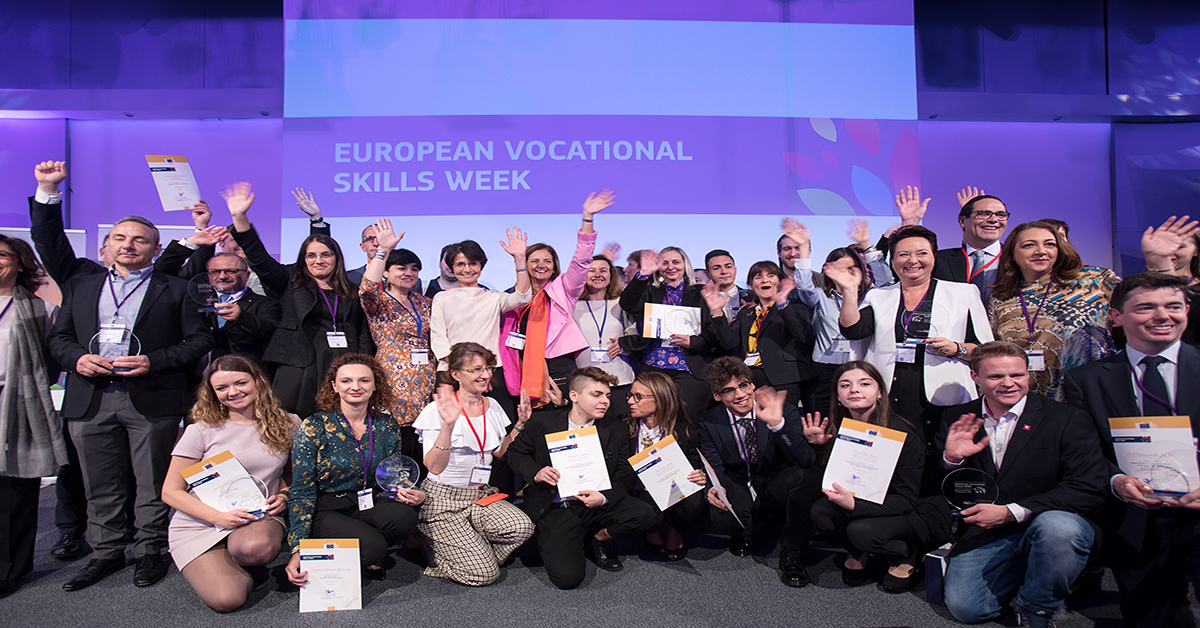 Hosted by the European Commission in partnership with the Finnish Presidency of the Council of the EU, this fourth edition continued to encourage people of all ages to 'discover their talent' through vocational education and training (VET).
Marianne Thyssen, Commissioner for Employment, Social Affairs, Skills and Labour Mobility said "the central theme of our campaign this year is 'VET for All – Skills for Life'. I truly believe that vocational education and training helps people to start and build up fulfilling careers at any age. This is why I want VET to become a valid smart choice for both young people and adults."
In addition to the events during the Week in Helsinki, more than 1,000 activities and events signed up and took place throughout the year at local, regional and national level across Europe and beyond. All stakeholders came together to highlight the benefits of VET, showcase opportunities and promote an educational pathway that has the potential to transform the lives of young and old alike.
Web streaming
Here is the list web streams, which were broadcast live during the Week:
Background
VET: A valid smart choice
Almost 80% of young VET graduates find employment soon after graduating. For this reason, the European Vocational Skills Week aims to improve the attractiveness of vocational education and training by highlighting excellence and quality. In addition, it promotes awareness raising about the multiple opportunities vocational education and training can offer.
What is the European Vocational Skills Week?
Launched in 2016, the European Vocational Skills Week is an annual campaign designed to promote VET and improve its image. The campaign includes activities and events throughout the year and culminates with the official Week in a designated city.