New report shows that digital employment platforms are gaining a foothold in Europe's labour markets
The Commission is publishing today a report on digital platform workers in Europe. The report provides evidence on this emerging phenomenon based on a survey of over 32 000 people across 14 Member States.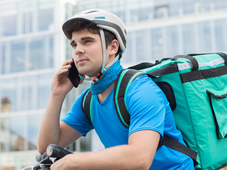 © Shutterstock / Daisy Daisy
This helps to estimate the size of platform work, outline the main characteristics of platform workers, learn about their working conditions and motivations, and describe the type of services provided through digital labour platforms.
Marianne Thyssen, Commissioner for Employment, Social Affairs, Skills and Labour Mobility, said: "Working on platforms such as PeoplePerHour, CrowdFlower and Uber is a new and fast-growing reality in the jobs market. This study greatly improves our understanding of platform work as well as its advantages and challenges. This is a major contribution to evidence-based policy in this area."
Report findings
According to the report, one in every 10 adults has already used online platforms at least once to provide services. While for the majority it remains a sporadic source of secondary income, 2% of the adult population work more than 20 hours a week or earn at least half of their income via online labour platforms. Among the countries in the study, the UK has the highest share of people working primarily through digital platforms (4.3%), followed by the Netherlands (2.9%) and Germany (2.5%). Finland (0.6%), Romania (0.8%) and Slovakia (0.9%) are at the other end of the spectrum.
To adjust existing labour market institutions and welfare systems to this new reality, the Commission proposed a Directive on transparent and predictable working conditions (December 2017), and a Council Recommendation on access to social protection for workers and the self-employed in the social fairness package (March 2018). Monitoring the development of how digital platforms operate is necessary to see whether and how policy interventions need to be further advanced.