Commission proposes €6.2 million from Globalisation Fund for former workers of the car manufacturer Ford in Belgium
The European Commission has proposed to provide Belgium with € 6.2 million from the European Globalisation Adjustment Fund (EGF) to help 4,500 workers made redundant in Belgium by Ford — and eleven of its suppliers and downstream producers — back into employment.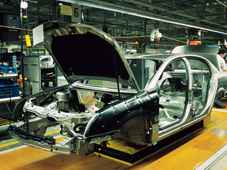 © Rainer Plendl / Shutterstock.com
Belgium applied for support from the EGF following the final shutdown of the Ford production plant in Genk and the subsequent dismissal of 5,111 workers in Ford and eleven of its suppliers and downstream producers.
These redundancies were the result of a significant loss of market share of the EU automotive industry within the past decade. This application covers the redundancies at the plant in 2014 and is a follow-up to a first application concerning the Ford Genk closure, which covered the initial wave of redundancies in 2013.
The measures co-financed by the EGF would help 4,500 redundant workers to find new jobs by providing them with
individual job search assistance,
general information services (including active job-oriented guidance, job fairs, social intervention advisors, competence-consciousness in the context of career-oriented coaching, etc.),
a variety of training courses and hiring bonuses.
The total estimated cost of the package is €10.4 million, of which the EGF would provide €6.2. The proposal now goes to the European Parliament and the EU's Council of Ministers for approval.