Launch of the European Platform Tackling Undeclared Work
On 27 May 2016 the European Platform to enhance cooperation in tackling undeclared was launched in Brussels.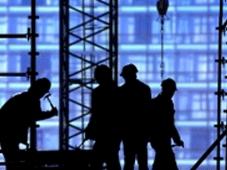 The launch event offered an excellent opportunity for identifying and discussing thematic priorities and approaches to undeclared work, which should be included in the first work programme of the Platform. Participants were members and observers of the Platform:
representatives of labour inspectorates,
tax and customs authorities,
social security authorities,
trade unions,
employers' organisations,
ministries
The event included an opening session and a working session.
During her opening speech Marianne Thyssen, Commissioner for Employment, Social Affairs, Skills and Labour Mobility, shared her vision on how the European Platform can put in practice its legal mandate and how it can contribute to re-enforcing the social dimension of the EU.
The afternoon session provided the opportunity to develop a start-up plan for the new Platform. This included committing on the first steps necessary to set up the Platform as well as a kick-off discussion on its thematic prioritites, which will be continued and intensified the following months. An analytical input on the situation in the member states offered a perfect step into the deeper exchange the Platform fosters.
Michel Servoz, Director General of the Commission's Directorate-General for Employment, Social Affairs and Inclusion, closed the event by giving an outlook on the further development of the Platform.