Revised European Globalisation adjustment Fund Regulation
President José Manuel Barroso stated today: "I am delighted by this strong decision by the European Parliament. It's the right decision prior to tomorrow's Employment Summit in Prague.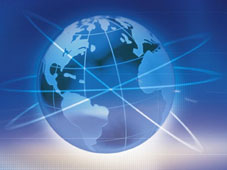 The EU keeps employment at the top of the EU agenda where it belongs. I thank the Parliament for treating the Commission's proposals for revamping the Fund with such speed. In the current financial and economic crisis the European Globalisation Adjustment Fund has a key role to play in limiting the effects of the crisis on employment and giving back confidence to our citizens." 
Vladimír Špidla, EU Comissioner for Employment, Social Affairs and Equal Opportunities added: "I welcome the speedy approval of the changes to the EGF regulation. As an increasing number of people are losing their jobs, the Commission decided to make the EGF even more effective. We ensured that it would cover redundancies caused by the crisis by co-financing training and job placements. To encourage Member States to use the EGF - some already under budgetary pressure - we increased the EU funding rate from 50% to 65% until the end of 2011. We lowered the eligibility threshold for EGF applications from 1 000 to 500 redundant workers. The duration of EGF support was extended to 24 months (from 12) to leave sufficient time for re-integrating particularly the most vulnerable workers into new jobs. I am convinced that the EGF will support many workers in difficult situations to find new jobs."