French city Lyon rewarded with 2018 Access City Award for putting accessibility at the heart of its city life
On the occasion of the European Day for People with Disabilities, the European Commission today announced Lyon, France, as the winner of the Access City Award. The city was rewarded for its inclusive and universal accessibility.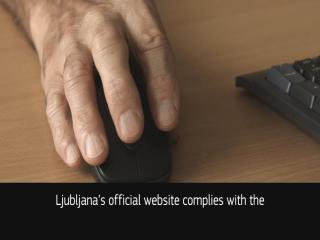 Lyon's public buses are 100% accessible, and access to culture for all is also ensured, thanks to the inclusion of accessible equipment in libraries, such as reading machines, audiobook readers and magnifying screens. The city has also developed digital tools for people with disabilities, and in terms of work integration, 7.8% of civil servants are people with a disability. This is significantly higher than the legal minimum quota of 6% required by the French legislation.
Presenting the award, Marianne Thyssen, Commissioner for Employment, Social Affairs, Skills and Labour Mobility said: "This Commission is fully committed to putting people first and making social inclusion a top priority on the political agenda. With the proclamation of the European Pillar of Social Rights on 17 November, the European Parliament, the Council and the European Commission agreed a social, inclusive Europe is the way forward. Making our cities and societies more accessible for people with disabilities is therefore a must. I thank Lyon, and all the other cities who have participated in this competition, for their efforts to make that happen. I hope the achievements of these cities can be an inspiration for many other cities, but also for all regional and national authorities."
The European Commission also rewarded the city of Ljubljana, Slovenia, and the city of Luxembourg, Luxembourg, with a second and third place respectively. Ljubljana integrated accessibility in its overall policy, appointing a special advisory committee with elderly and people with disabilities on board so that they are directly involved in the city's policymaking. The city of Luxembourg has put a lot of effort into raising awareness among citizens to avoid stigma in relation to disability and building a highly inclusive city in which everyone feels comfortable.
Finally, the city of Viborg in Denmark has received a special mention for reconciling its historical heritage and hilly landscape with an accessible infrastructure.
The press release is also available in PDF format and in WORD format.