Fourth online training: Supporting in-company trainers in SMEs
The European Alliance for Apprenticeships (EAfA) has launched the fourth in a series of online training modules designed to provide insight into apprenticeship systems within the European Union.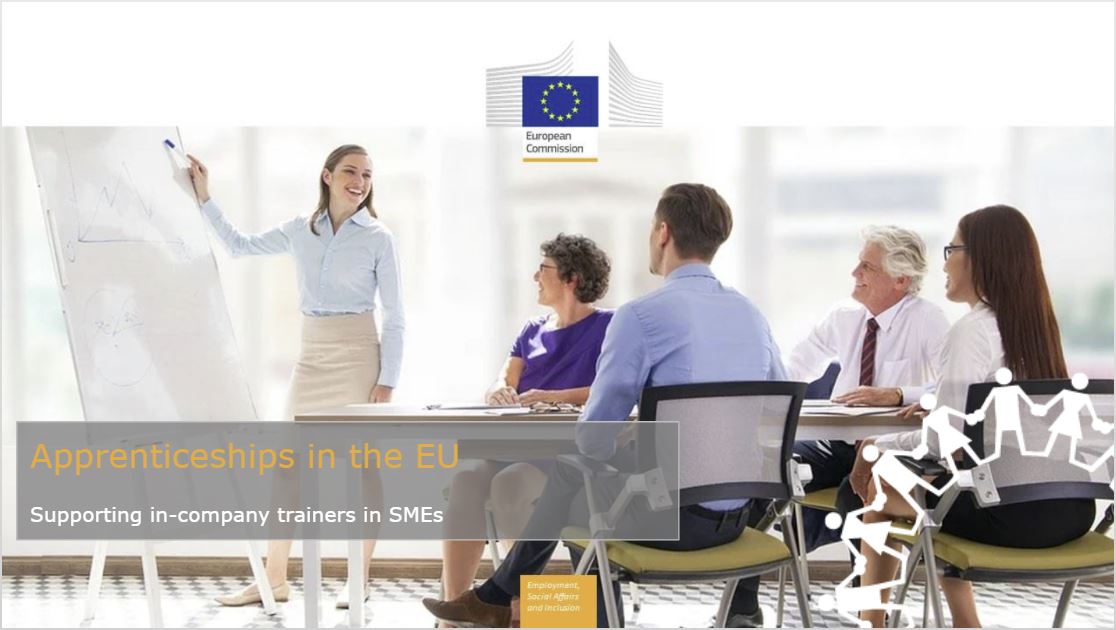 © Mangostar / Shutterstock
In this module, you will learn about:
Why we need in-company trainers
Developing the role of in-company trainers
Supporting SMEs
The module includes interactive materials, infographics, examples from different countries and a range of additional resources. It allows participants to explore the role of in-company trainers, measures to improve trainers' position, and related challenges and opportunities in the context of SMEs.
About the Content Creator:
Andrew McCoshan is a Senior Expert in VET and Director of Plexus Research & Consulting. He has spent almost all of his 30-year career as a researcher and consultant in the field, contributing to or leading numerous European and international projects. He is currently a Senior Expert helping to deliver the European Commission's Apprenticeship Support Service and external consultant to the VET Working Group coordinated by the European Commission, which focuses on digitalisation and innovation. He also supported the previous group on teachers and trainers in VET. He is an Associate Faculty Member at the Further Education and Training Research Centre and a Senior Research Associate at the Educational Disadvantage Centre, both at Dublin City University, Ireland.
How to participate
Click here to begin this module.
The module takes around 30 minutes to complete. Upon completion, you will obtain a certificate of achievement.
Previous training modules
Module 1: Understanding apprenticeships in the EU
Module 2: Critical success factors for apprenticeships in the EU
Module 3: How to join the European Alliance for Apprenticeships