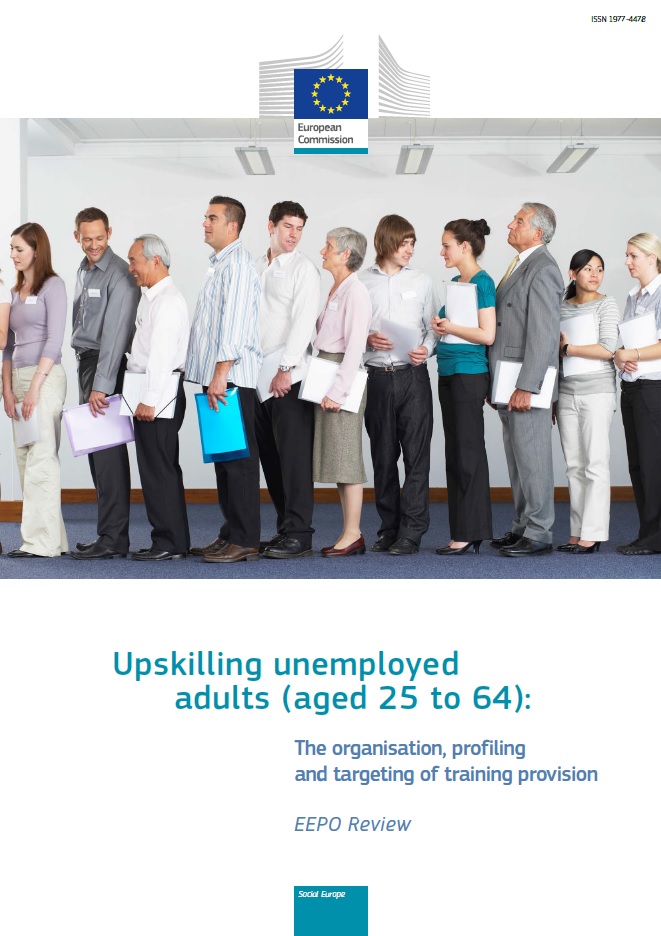 Upskilling unemployed adults (aged 25 to 64): The organisation, profiling and targeting of training provision
This review presents an in-depth analysis of funded training provision across Member States aimed at raising the skills of adult unemployed persons (25-64) with low levels of qualifications or inadequate basic skills. The review describes the funding, the institutions responsible for governance and the implementation of training programmes. It maps and provides detailed information of the set-up of training interventions and measures provided to unemployed adults throughout the 33 EEPO countries. The review also explores lessons from comparative analysis, drawing on evaluation findings, highlighting effective design features and considers the role of the European Structural Fund (ESF) in supporting training for unemployed adults. Finally, it outlines the challenges training programmes need to overcome and presents a set of recommendations.
This publication is available only in electronic version in English.