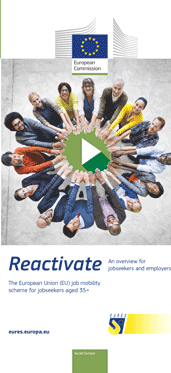 Reactivate - Targeted mobility scheme (leaflet)
This leaflet provides a snapshot of Reactivate, the EU job mobility scheme for jobseekers over the age of 35. The scheme matches jobseekers aged 35+ with potential employers in other European countries, helping them to reactivate their career by finding a paid job, traineeship or apprenticeship.
The leaflet is available in English, French and German in print and online.