Your first EURES Job (YfEJ)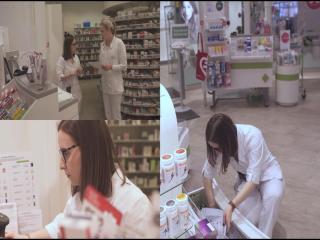 Helping young people
Your first EURES Job is a "targeted mobility scheme". These schemes aim to:
fill vacancies in a certain sector, occupation, country or group of countries, or
support particular groups of workers with a propensity to be mobile, such as young people.
How does it work?
Your first EURES job is open to young candidates and employers of the EU-28 countries, Norway and Iceland.
Candidates must be nationals and legal residents in any of those countries.
The scheme aims to help

young people up to 35 years old to find a job, traineeship or apprenticeship in another Member State.
employers to find the skills they need for their businesses.

Activities are implemented by consortia led by EURES services, involving at least seven countries.
How is it funded?
As of 2014, Your first EURES Job is financed under the EURES axis of the EaSI programme.
Activities are funded through annual calls for proposals. For more information please consult the published calls (current and/or closed) as well as the list of awarded grants.
More about Your first EURES Job on:
the EURES portal
the Progress Monitoring Reports (English version only)
Your first EURES Job preparatory action
Your first EURES Job ran as a pilot between 2012 and mid-2015. The preparatory action was financed by the EU budget years 2011-2013.
The aim was to help young EU citizens aged 18-30 find a job, traineeship or apprenticeship in any EU country.
The YfEJ interim evaluation report gives an overview of the results achieved over the first two years and the main challenges for the future. The 2012-2015 YfEJ Final Monitoring Review gives an outlook of the preparatory action outcomes and results (English version only).
An ex-post evaluation of the preparatory action was carried out between 2015 and 2016. The report will follow.