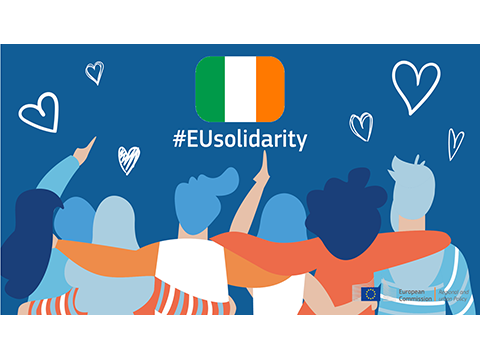 50 years ago, Ireland joined the European Union with the overwhelming support of the Irish people.
Since then, almost every aspect of Irish life has improved.
Where once Ireland was a predominantly rural-based economy, it is now driven by hi-tech industry and global exports
Access to the Single Market means Irish exporters can sell more easily to global markets
Education standards have improved due to EU funding, and Erasmus+ created great opportunities for studying abroad
The Irish language has been protected and promoted and is an official EU language
This year also marks the 30th anniversary of Ireland receiving the first batch of over EUR 20 billion of Cohesion Policy funds it has benefitted from since 1973. In the early years, a lot of major infrastructure projects were undertaken, such as:
the M1 motorway between Dublin and Belfast
the Dublin Port Tunnel
water supply and waste water treatment projects
Times have changed and Ireland has changed too. The focus of the European Regional Development Fund (ERDF) 2021-2027 programme is to address, among other things:
regional disparities
regional innovation
skills development
energy efficiency measures
creating a smarter, greener, low-carbon economy and environment
The Just Transition Fund (JTF) is a new funding stream for Ireland and will target the rural Midlands, previously heavily reliant on agriculture, and the former peat industry. The European Social Fund (ESF+) will contribute to reducing the risk of poverty and social exclusion, with an emphasis on disadvantaged groups. It will also help those in search of work by supporting
training to up-skill and reskill
lifelong learning
education measures with a focus on those who face greater challenges in accessing the labour market
The total contribution from the ERDF, JTF and ESF+ is EUR 1.4 billion.
The new EUR 1 billion PEACE PLUS 2021-2027 programme will combine the ambition of the previous PEACE programmes to support peace and reconciliation and the INTERREG VA programme, to promote economic and social progress in Northern Ireland and the Border Regions of Ireland. This valuable and important work will thus be able to continue with the support from the Commission, Ireland and the UK.
And last but not least, it is St Patrick's Day, so:
Beannachtaí na Féile Pádraig oraibh go léir - Wishing all of you a Happy St. Patrick's Day!
More information