Mountains, Islands and Sparsely Populated Areas
Cohesion Policy pays particular attention to European regions that face severe and permanent geographical or demographic challenges such as mountains, islands and sparsely populated areas.
A recent analysis shows how 15 Member States (Austria, Bulgaria, Croatia, Cyprus, Denmark, Finland, France, Greece, Italy, Malta, Portugal, Slovenia, Spain, Sweden and the United Kingdom) dealt with specific challenges due to the insular, mountainous and/or sparsely populated nature of their territories. The analysis – which covers the 2014-2020 period – details these challenges and presents solutions via EU Regional Policy. Specifically, it focuses on actions relating to jobs, growth and investment in communities situated on mountains and islands and in sparsely populated areas co-financed by the European Regional Development Fund (ERDF) and the Cohesion Fund (CF), and via mainstream, as well as European Territorial Cooperation (ETC), programmes. Reflecting its full commitment to such areas beyond 2020, the European Commission has proposed an enabling framework that is focused on flexibility and would provide multiple ways to further unlock their rich potential.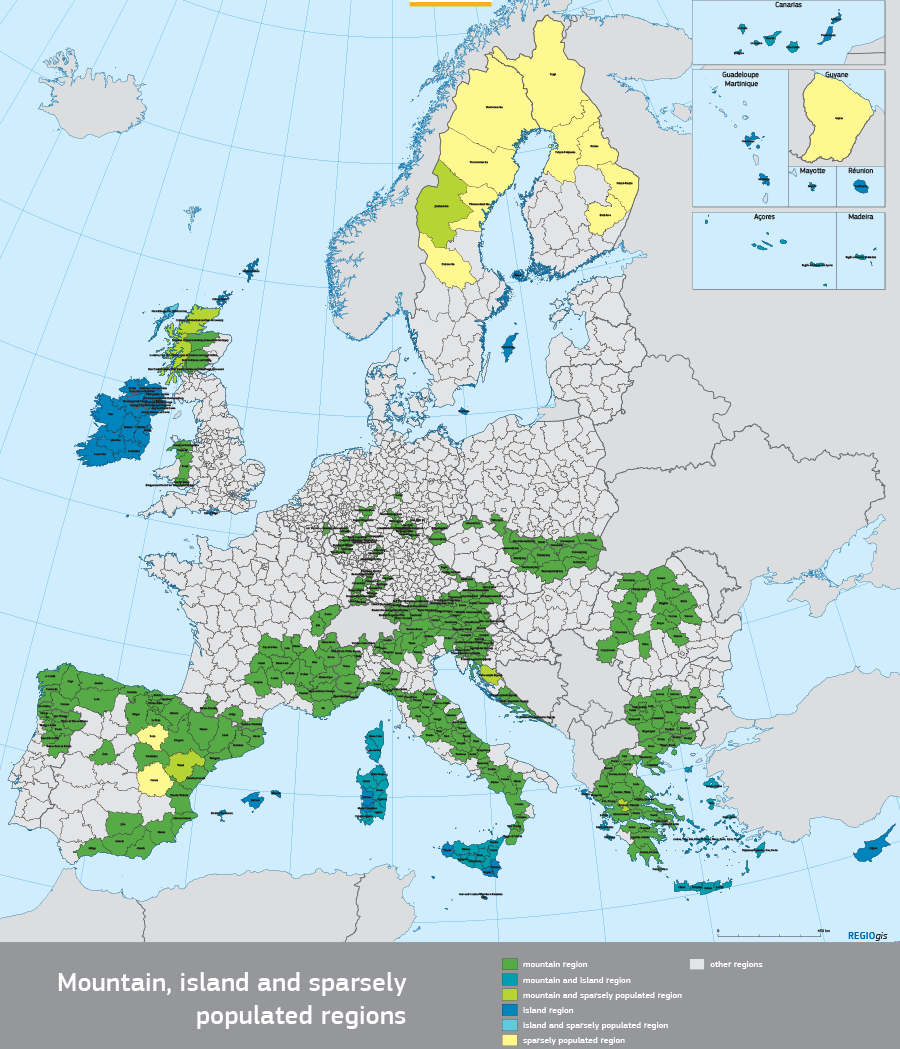 How the EU helps mountainous communities
The European Commission announced the 27 finalists of the 2020 edition of the European Natura 2000 Award. The competition rewards excellence in the management of Natura 2000 sites, based on communication, socio-economic benefits, conservation, reconciliation of interests and cross border cooperation.
Finalists of this edition were recently announced and, with 43% of Natura 2000 areas being mountainous, many selected initiatives are located in mountain areas. Here is a snapshot of finalists:
Experts will award the best initiatives, but you can vote for your favourite project too, before September 15, 2020. The finalist getting the highest number of votes will receive the EU Citizens' Award.
Source Euromontana
---
Europe's mountainous regions can be remote and hard to reach, making it difficult to access resources, services and markets. Finding the right balance between growth and protecting the environment can also be a challenge. EU support helps overcome these hurdles, turning them into opportunities that create jobs, boost local economies and improve lives. Rich in biodiversity and natural resources, such areas have great potential for development – especially in ecotourism and the production of quality agricultural and protected designation of origin (PDO) goods.
Since 2003, December the 11th helps to raise awareness on mountain areas' specificities, let's spread the word #MountainsMatter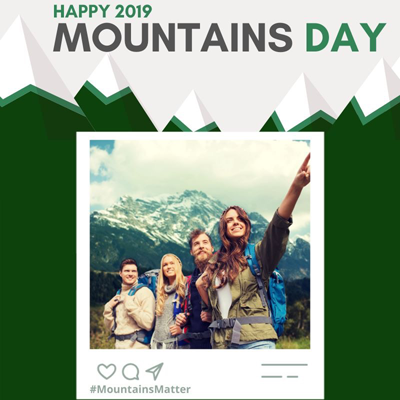 Projects
Examples of EU-funded projects improving lives in mountainous communities:
How the EU helps island communities
Europe's island communities often grapple with limited access to resources and services, as well as environmental threats and ageing populations. However, differences in size, population, development trends and location call for different approaches to tackle similar challenges. Tailored EU support helps create opportunities that generate jobs, boost local economies and improve lives. Many opportunities arise when EU-funded projects focus on sustainable tourism, as well as the eco-friendly use of natural resources via the green energy sector and circular economy.
News
Projects
Examples of EU-funded projects improving lives in island communities:
How the EU helps sparsely populated areas
Europe's sparsely populated areas are mostly found in the northernmost regions and in the Mediterranean. The Northern Sparsely Populated Areas have distinct characteristics and development conditions, with limited accessibility and an ageing population among the challenges. EU support can help turn these barriers into opportunities, promoting growth and positive change. Projects harnessing the potential of such areas include those focused on facilitating new forms of economic activity in sectors such as ICT-related services, tourism and niche manufacturing.
Projects
Examples of EU-funded projects improving lives in sparsely populated areas:
Documents
Videos
Stories from the regions : Health aid in remote mountain areas between Italy and France
The MISMI project financed by EU cohesion policy supports people living in mountain, rural and dispersedly populated areas between Valle d'Aosta region in Italy and Tarentaise in France. The project is about linking people in need with caregivers and the community using technology, thus contributing to fight people's isolation and social and health inequalities. This project is even more valuable in the current context of COVID-19 spread as citizens can benefit from tele-medicine and two nurses who are helping on the ground in hospitals and patients' home.
EU Cohesion Policy helps islands mountains and sparsely populated areas
CLLD: a powerful tool to help the potential of islands, mountain and sparsely populated areas
The European Union is supporting citizens to mobilise skills and resources for Community Led Local Development . Partnerships between ordinary people, civic groups and public bodies called Local Action Groups are boosting local business, preserving cultural heritage and creating new services to revitalise local communities in many parts of Europe. CLLD can be a powerful tool to help the potential of areas with geographic and demographic specificities with the local people in the driving seat. CLLD are strategies to meet the most pressing economic, social or environmental needs . A special budget and staff can help turn ideas into projects. There are more than 3000 Local Action groups around Europe many of which cater island, mountainous and sparsely populated areas of the EU.
Watch some inspiring stories
More information about the project
EU Cohesion Policy boosts Sweden's forestry sector - sustainably
The "Climate Smart Innovation" project is helping to develop forest-based industries in the centre of Sweden. It is providing a long-term regional platform for building SME capacity in innovation and sustainable development. The project contributes to boost knowledge and skills in climate protection, the bioeconomy and circular economy among businesses and other industry stakeholders. Closer interaction with researchers, students and international partners is encouraged, and the public sector and civil society representatives are participating in project workshops. The platform will make regional innovation more efficient and profitable while helping businesses transition to the low-carbon economy.
More information about the project
News
EU funds made life easier for Gozitans and island hoppers
Since Malta joined the EU in 2004, Gozitans and millions of other visitors, both Maltese and tourists, have experienced an upgrade in the facilities of the journey to cross the five-kilometre sea stretch separating the two islands.
Read more