Transforming waste textiles into innovative green products
Construction of a recycling facility in Krajné, western Slovakia is helping to turn unwanted and waste textiles into innovative green products with a wide variety of uses in the construction and transport sectors. Investment from the EU's Cohesion Fund helped the company PR Krajné to expand and modify its production facilities and develop its processing lines.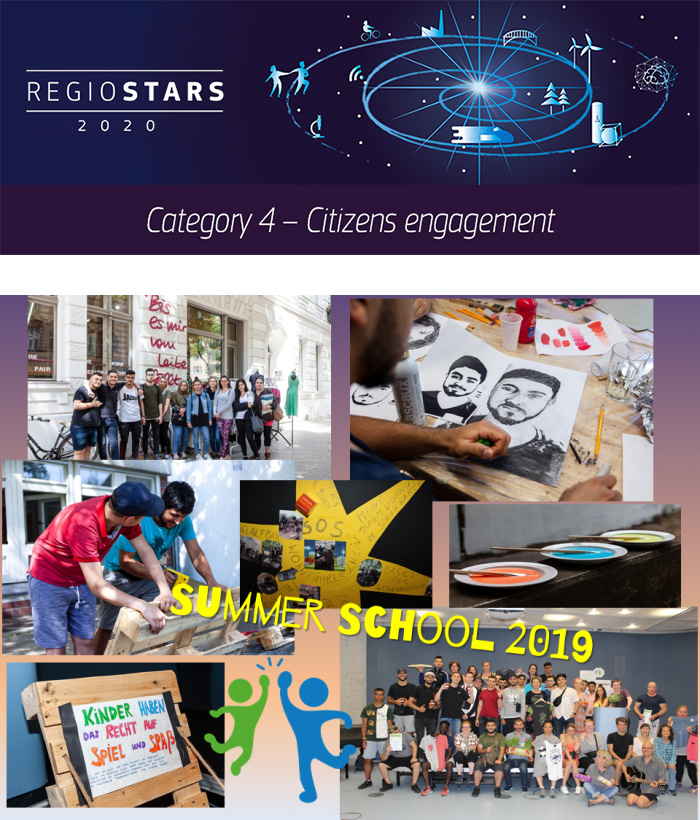 A STERED green roof with solar panels ©Ing. Juraj Plesník 2018
" We have developed a unique technology for the processing of waste synthetic technical textiles, especially from the automotive industry. The recycling and development of new products is good for the environment as it helps us to save primary, non-renewable raw materials. The EU investment helped us realise our goals. "
With its proprietary patented technique called STERED, the company recycles synthetic fabrics – carpets and upholstery – from end-of-life vehicles and offcuts from new car production, as well as pulp from recycled old tyres. Synthetic fabrics are indispensable for car interiors because they are moisture-resistant, wear-resistant and have low flammability. However, due to this durability, it has traditionally been very difficult to recycle and reuse this material. It usually ends up in landfill and takes a long time to decompose. The STERED production line is the first of its kind to process such synthetic material and to create new products. The STERED building blocks have acoustic and thermal insulating properties and are capable of retaining water.
Green roofs
The ability to retain water and to withstand weather conditions in all seasons means that STERED is ideal for use as a base for 'green roofs', which allow for the growth of grass and other plants. Green roofs offer excellent insulation and help reduce energy bills. The company now also combines green roofs with photovoltaic panels.
Because of its combination of water retention and sound-suppression properties, the STERED product is also being used in new tramway tracks. Sections of "green track" help to improve the urban environment by absorbing and then slowly releasing rainwater through evaporation. This cools and humidifies the air, reducing both noise and dust for local residents.
Further applications of the STERED product include the construction of noise barriers for road and rail infrastructure.
Increased demand
The plant began recycling material in 2012 and had processed more than 1 780 tonnes of automotive textile by 2017. Demand for the company's end products is growing. In 2018, it will recycle 700 tonnes of material, increasing to approximately 1 750 tonnes in 2019.
Thanks in part to investments from the EU, PR Krajné employed 41 people in 2018. Further expansion in 2019 should lead to 25 additional jobs. Contributions from the EU Cohesion Fund supplemented those from private sources, which paid for research and development, product certification as well as development and operating costs.
Total investment and EU funding
The total investment in the "Recycling of Synthetic Fabrics - Stered, Krajné" project amounts to EUR 4 483 291, with the EU's Cohesion Fund contributing EUR 1 905 399 through the "Environment" Operational Programme for the 2007-2013 programming period. The investment falls under the priority "Waste Management".
Draft date
22/06/2018
Related themes
Technical information
Fund
Cohesion Fund
Operational programme
Operational Programme 'Environment'
Thematic Objective
Environmental protection & resource efficiency
Programming period
2007-2013
Project duration
01/2010 - 06/2013
Total Investment
4 483 291 EUR
EU Investment
1 905 399 EUR
Contact
Managing Authority
Beneficiary
PR Krajné, s.r.o.
Krajné č. 874
916 16
, Krajné
Slovensko
Web