Esplora: Hands-on science and technology education in Malta
Esplora is a new national interactive science centre for Malta. Students, teachers, the general public and tourists can enjoy learning about science in the informal, hands-on setting. The state-of-the-art visitor attraction makes learning about science fun, which inspires more children and young people to pursue science careers and helps the country to compete in the knowledge economy.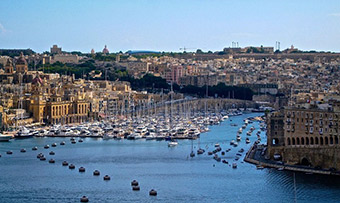 Malta ©Creative Commons
" Esplora's mission is to cultivate a culture of scientific curiosity and creativity, making science more appealing and accessible to visitors of all ages, interests and backgrounds. "
Esplora's spaces have been designed to show visitors how science is present all around them and relevant to their everyday lives. They can discover and understand science at their own pace through over 200 hands-on exhibits in the main exhibition halls, and participate in workshops and entertaining science shows at the activity centre.
A planetarium building screens entertaining and educational films on space and the natural world on a digital dome. Outdoors, children and adults can enjoy play spaces that have additional science activities, while indoors, they can relax in the Esplora café.
Learning is fun
A key aim of Esplora is to attract more students towards science by enhancing how it is communicated. The centre takes a 'STEAM' approach, using science, technology, engineering, arts and mathematics to guide inquiry, creativity, problem solving, dialogue and critical thinking. A team of young presenters and 'explainers' has been specially recruited to share their passion and knowledge.
Collaborations with experts in different fields contribute to the rich educational programme. This includes themed events, clubs and outreach to schools. Esplora also aims to be a community hub for science communication, offering science shows, competitions, guided tours and debates as well as team building and professional development events for adults.
Historic building with harbour views
Esplora is situated in the historic Villa Bighi complex in the small town of Kalkara in the eastern part of Malta. It sits on a peninsula overlooking the Grand Harbour of Valletta. Formerly a British Royal Navy hospital, the interconnected buildings and outdoor spaces have been extensively restored. A glass and steel globe is suspended in the planetarium building, where the theatre has a state-of-the-art high-resolution surround display.
The modern design of the science centre in this beautiful historic setting all contribute positively to the visitor experience. Visitors can also learn more about the Villa and its medical past in a permanent exhibition that is housed in the complex.
Total investment and EU funding
Total investment for the project "National Interactive Science Centre" is EUR 17 103 273, with the EU's European Regional Development Fund contributing EUR 11 518 379 through the "Investing in competitiveness for a better quality of life" Operational Programme for the 2007-2013 programming period. The investment falls under the priority "Enhancing Knowledge and Innovation".
Related themes
Contact
Managing Authority
Beneficiary
Malta Council for Science and Technology (MCST)
Esplora Unit
Villa Bighi
, Bighi
Malta
Web