Cross-border cooperation improves healthcare services in Tornio Valley
Cooperation between Finish and Swedish healthcare systems has improved the quality of life in the Tornio Valley, especially for elderly people and cross-border workers. It has also introduced 'e-healthcare' working methods, as well as provided new equipment to local hospitals and clinics.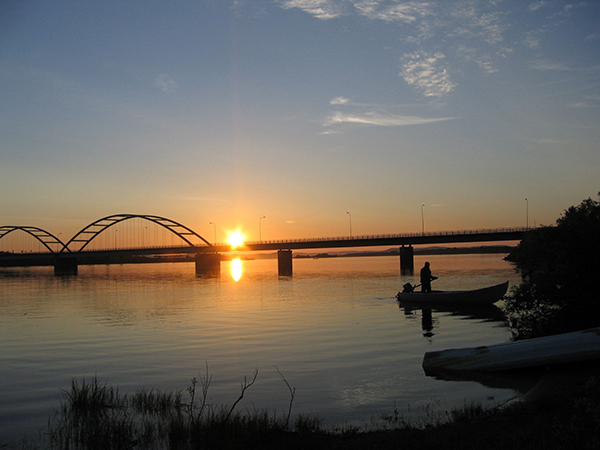 Healthcare without borders' connects healthcare services in Tornio Valley (Finland-Sweden) ©Elisabeth Eero/Healthcare without borders
" One concrete outcome of this project is the agreement on cooperation in emergency medical care. Now ambulances and helicopters can be used across national borders, and costs are covered for patients in the different regions. "
The Tornio Valley is a sparsely-populated border region between Sweden and Finland with a notable elderly population. Many patients travelled long distances to access their national healthcare services, when the nearest hospital was located much closer, but happened to be in the neighbouring country!
The EU-funded project 'Healthcare without borders' has successfully addressed this challenge by providing a well-organised cross-border healthcare service. It has also introduced new techniques such as emergency video consultations and digital transfer of x-rays. Patients are now picked up by the nearest ambulance regardless of country, making the system more effective and better for patients.
Healthcare staff team up
The project involved two phases. The first studied prior cooperation between the healthcare systems, highlighting what needs to be done to ensure efficiency and safety for both patients and staff. The second phase tested and implemented the proposals from phase one. As a result, new working practices have been adopted: primary healthcare centres can access medical records across the border; patients can talk with their doctors outside opening hours thanks to video consultations; and healthcare staff can access new equipment such as digital tools to transfer x-ray examinations.
Joint emergency exercises have also been carried out to test resources, cross-border cooperation levels, communications and alerts. These activities have shown improvement possibilities that are now the basis for new projects.
Bringing additional benefits to the region
The project has proved to be effective in dealing with emergency situations and establishing long-term action plans. It has also given local populations freedom to choose their healthcare providers, regardless of which side of the border they practice in.
The strengthened cooperation between the municipalities has also boosted the exchange of good practices among healthcare staff. Emergency responses are quicker and more effective, which brings safety to its workers, and the 'distance coverage' techniques are applied even in city environments.
This new model has also boosted the region's economy. Municipalities have started to work together on a range of activities, including mining projects in Pajala and Kolari.
Total investment and EU funding
Total investment for the project "Healthcare without borders (Gränslös Vård)" is EUR 1 359 872, with the EU's European Regional Development Fund contributing EUR 815 316 through the "Interrreg IV A North" Operational Programme for the 2007-2013 programming period.
Draft date
26/01/2018