Network of children's mental health services set up in Lake Constance region
A network of existing services has been coordinated around the Lake Constance region in Germany, Switzerland and Liechtenstein to promote mental health and counteract mental illness in children.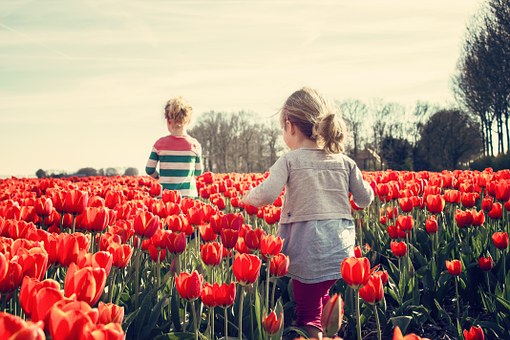 The KIG project coordinated services in the Lake Constance region to promote mental health and counteract mental illness in children ©CC0 Creative Commons
" "The project 'KIG - Children in emotional balance' addresses the urgent need to promote mental health in children and to counteract mental illness in children, and the need to better coordinate – and provide a better overview of – existing offers." "
Psychological disorders in children and young people are common. According to a survey by the Robert Koch Institute, around 20 % of children and young people in Germany display behavioural disorders. This can have negative repercussions later in life. Mental illness leads to higher unemployment, decreased work productivity and high health and social costs.
The project established a network that reaches across the borders of three countries in the Lake Constance region to create sustainable conditions for the development of mentally healthy children. It involved compiling an overview of existing structures, developing a website, establishing working groups and organising specialist conferences.
Exchange of expertise
Data from health services, day-care facilities, parenting advice centres and integration and youth services all confirm that mental disorders in children and adults is increasing. The result has been rising social and health costs in the Lake Constance region. While action has been taken in the field of psychological health, institutional cooperation needed to be coordinated.
To address this issue, the project partners compiled an overview of existing services, identifying places where synergy could take place and avoiding parallel structures where knowledge transfer had not yet happened. With different perspectives, expertise and areas of responsibility, the partners have helped each other by sharing information. In addition, jointly developing core themes and priorities has allowed for the transfer of good practice examples and know-how across borders so that professionals can get new ideas and inspiration for their work.
Raising awareness
The collaboration has developed a common language on the topic of mental health of children throughout the project region. To that end, the project involved organising various sub-working groups and specialist conferences, as well as discussion days. Joint public relations work was done and a status and needs analysis was created. The efforts resulted in raised awareness among both the public and politicians.
The project suggested changes to policy and administration linked to the mental health of children and has resulted in better cross-border cooperation between the different administrators involved. An online tool and website have been launched. Listing all providers, this will allow professionals and those affected to easily find the most suitable support services.
The project resulted in the creation of two jobs.
Links
Total investment and EU funding
Total investment for the project "KIG – Children in emotional balance" is EUR 1 516 162, with the EU's European Regional Development Fund contributing EUR 561 877 through the "Interreg CBC DE/AT/CH/FL Alpenrhein-Bodensee-Hochrhein" Operational Programme for the 2014-2020 programming period. The investment falls under the priority "social and cultural development".
Draft date
12/06/2019
Related themes
Contact
Managing Authority
Regierungspräsidium Tübingen, Abteilung 2, Referat 21
Konrad-Adenauer-Str. 20, 72072 Tübingen
Beneficiary
Landratsamt Ravensburg Gesundheitsamt/Jugendamt
Gartenstraße 107
88212
, Ravensburg
Deutschland
Web