CYNIC: helping SMEs develop better cyber security
Most businesses now rely on IT systems to run their operations, but in a world of hackers and malware, threats to digital security are ever-present. An initiative based in the northern Sweden and Finland cross-border area is providing SMEs in the region with deeper insight into – and increased awareness of – information and cyber security issues, and practical help to reduce risks. Through the CYNIC project, businesses can experience and evaluate solutions in two information security labs.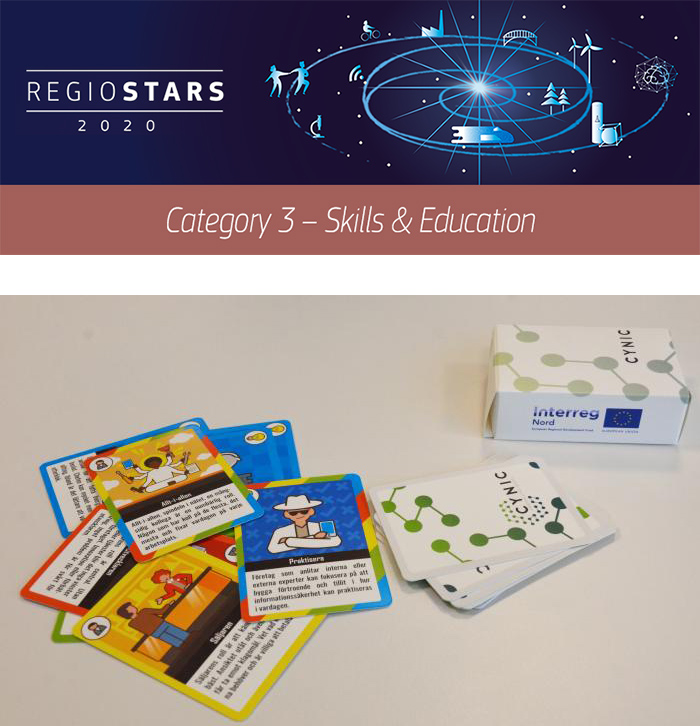 The CYNIC project is helping SMEs better understand information and cyber security risks and offering solutions. ©CYNIC
" The project should inspire and arouse interest in information security and contribute to creating sound IT behaviour among employees. Instead of SMEs handing information security to someone else to take care of, the result will hopefully be increased security awareness in everyday work. "
The CYNIC team identified information security as an obstacle that prevents SMEs in the cross-border area from investing in new business models for digital services and digitalisation. To boost confidence and develop knowledge, two well-established security labs – based at the Luleå University of Technology, Sweden and Centria-ammattikorkeakoulu in Finland – are helping businesses to understand and mitigate risks. Around 60 SMEs are expected to participate directly in the project and/or its activities.
Assessing risks
Training and learning focuses on a range of topics of concern to regional businesses keen to embrace digital technologies to enhance their competitiveness, profitability and market reach. The project labs provide a space where SMEs can evaluate new business models and potential security issues. To that end, the project team has developed practical training materials for risk assessments and raises awareness about IT security.
A card game has been designed which helps players become familiar with security risks and potential countermeasures. An app has been created to test a user's risk perception. In addition, CYNIC offers services through a 'mobile lab' which makes it easier for companies to access and test new software solutions and technologies in a secure environment.
Promoting knowledge
The project participates in and arranges events, seminars and workshops designed to promote digital business development, while increasing knowledge about digital security. For example, CYNIC organised an event called CyberNorth, at which cyber security experts shared their knowledge with more than 100 participants from Sweden and Finland.
CYNIC is making an impact beyond the project area. Team members have been invited to speak at national events in both countries. The project's work has led to an invitation to participate in another EU-funded project called Arctic Pacer, which explores innovative solutions for user-centred digital public services in Arctic regions.
Total investment and EU funding
Total investment for the project "CYNIC: Cyber Security in Innovation and Business Communication" is EUR 632 503, with the EU's European Regional Development Fund contributing EUR 411 127 through the "Interreg V-A - Sweden-Finland-Norway (Nord)" Operational Programme for the 2014-2020 programming period. The investment falls under the priority "SMEs competitiveness".
Draft date
31/08/2020
Social media
Related themes
Contact
Managing Authority
Länsstyrelsen i Norrbottens län, Enheten för Gränsregional utveckling
Stationsgatan 5, 971 86 Luleå
Beneficiary
Luleå University of Technology
Universitetsvägen
971 87
, Luleå
Sverige
Web