Using social media to improve citizen engagement in European cities
Cities from across Europe are using social media to engage with citizens and collaborate on improving urban spaces, resources, and services.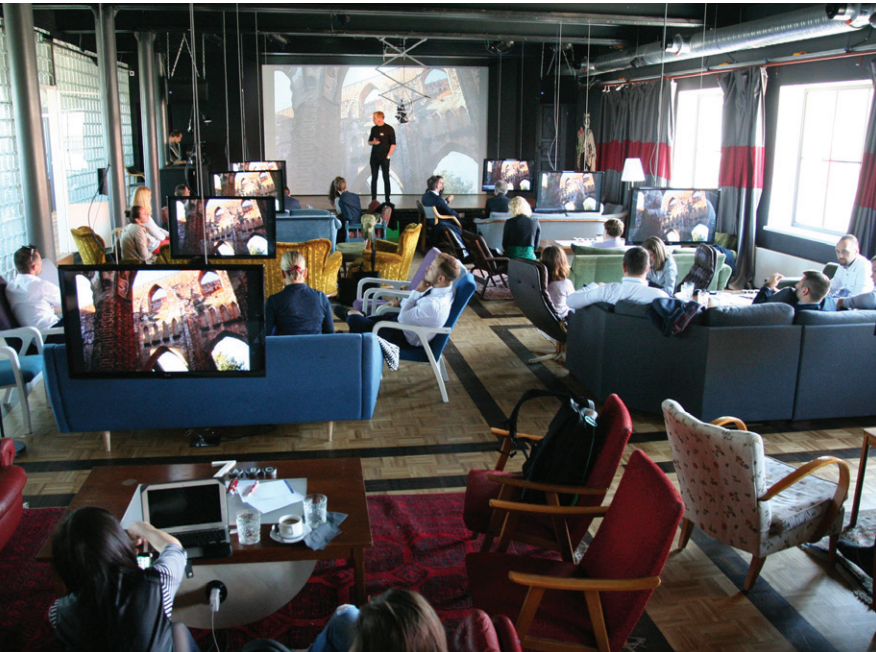 Interactive Cities Transnational Meeting with all city partners in Tartu, Estonia. ©URBACT Secretariat/ URBACT (2017)
" You don't come to URBACT for the money, but for the method – the fact that the programme makes you work in an integrated way with all the local stakeholders. "
Social media can be a powerful means for city governments to connect, engage, and collaborate with its citizens. The key is knowing how to use it correctly. To help, the URBACT-funded Interactive Cities project worked with 10 cities on using digital tools to improve urban governance.
The result is a toolbox of digital solutions and strategies that cities of all sizes can use to connect with citizens and facilitate collaboration on a range of initiatives.
Remarkable results
The participating cities were Genoa and Palermo (Italy), Varna (Bulgaria), Alba Iulia (Romania), Debrecen (Hungary), Tartu, (Estonia), Ghent (Belgium), Paris (France), Lisbon (Portugal) and Murcia (Spain). The project helped each of these cities conduct a comprehensive audit of social media and digital tools currently being used and identify others.
They looked at various government programmes or services lacking citizen engagement and explored how social media tools could be used to help address this.
The initiative saw some remarkable results. For example, Alba Iulia enhanced the use of online platforms and pages, including Facebook and Twitter, to receive comments and complaints and transfer them to the offices concerned. Along similar lines, Tartu developed an online system where citizens could participate in virtual meetings and discuss and comment on such things as urban development plans.
In Varna, a prototype of an interactive city guide travel app was developed. The app helps tourists get information on, for example, the history of a monument and culture of the city.
Palermo, on the other hand, has been developing a new mobility plan for its UNESCO-protected area. With the support of the project, the city has used digital communication channels and social media to better engage with interested parties. As a result, many public initiatives enjoy strong public support.
A toolbox of digital solutions
Interactive Cities has created a number of useful tools for other cities. These include a set of best practices in, and a roadmap on how to implement, digital urban governance. There is also a toolbox of digital services to help other cities increase citizen awareness of and participation in urban initiatives.
The project was implemented as part of URBACT, the European Territorial Cooperation programme that aims to foster sustainable integrated development in cities across Europe. It uses resources and know-how to strengthen cities' capacity to make improvements in four areas: governance, environment, inclusion and economy.
Total investment and EU funding
Total investment for the project "Interactive Cities" is EUR EUR 716 745, with the EU's European Regional Development Fund contributing EUR 549 820 through the "URBACT III" Operational Programme for the 2014-2020 programming period.
Draft date
11/11/2020
Related themes
Technical information
Fund
European Regional Development Fund
Operational programme
Urbact
Thematic Objective
Institutional capacity building & efficient public administrations
Programming period
2014-2020
Project duration
01/2015 - 05/2018
Total Investment
716 745 EUR
EU Investment
549 820 EUR
Contact
Managing Authority
Commissariat Général à l'Egalité des Territoires (CGET)
5, rue Pleyel 93283 St Denis cedex - France
Beneficiary
Genoa (Lead partner)
Via Garibaldi, 9
16124
, Genoa
Italia
Web