Spanish-Portuguese partnership delivers green boost for smart energy storage
A cross-border collaboration between researchers in Portugal and Spain has developed new systems for low-carbon, small-scale power grids. Regional agencies are using the research to promote green energy policies on both sides of the border.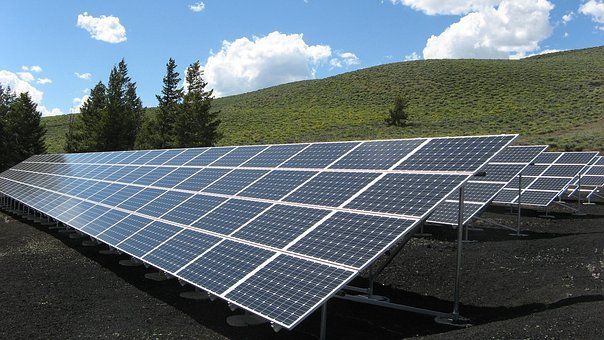 The cross-border Agerar project investigated the use of small-scale, renewable energy power grids for homes and businesses. ©Creative Commons
" AGERAR's broad aim is to promote energy efficiency and establish criteria for sustainability across commercial and residential micro-networks. The ultimate goal is to increase the prevalence of these approaches in today's society, while keeping in mind the transformation of our energy systems. "
The general objective of the AGERAR project was to promote energy efficiency and establish sustainability criteria for the storage and management of renewable energy in homes and businesses.
The technical focus of the project was to provide professionals and companies with tools to optimise microgrids. The policy side aimed to offer support to public administrators developing strategies, plans and legislation.
Microgrids
A microgrid is a linked group of electrical power sources, electrical devices and energy storage systems that can connect to a wider electricity grid or operate as an autonomous unit. It can serve as a localised energy source and provide emergency power by changing between 'island' and 'connected' modes.
However, microgrids face several operational challenges – both in homes and businesses. Solving these difficulties could allow renewable, small-scale energy sources to be more easily implemented.
The project's consortium of universities, technology centres and regional agencies studied several energy storage systems to understand which are best suited to different circumstances. Batteries were an important focus. The researchers analysed established technologies like ion-lithium batteries and emerging technologies like vanadium redox batteries.
In parallel, the consortium designed and tested sensors and equipment that use renewable energy. New algorithms and tools were used to optimise microgrid management. These considered emerging demands such as electric vehicle charging.
Artificial intelligence based systems were also evaluated. Several machine learning algorithms were able to predict consumption patterns. In one instance, algorithms were able to successfully predict the energy consumption of a real hotel with an error of 4.5 %.
An energy jolt for a green future
The project positively impacted regional energy strategies in both participating countries. Andalusia's regional energy agency included the project's developments and findings in its 2020 energy strategy. Findings were shared with business associations and companies in Spain and north Portugal.
Many of the challenges faced by the Spanish-Portuguese border region are common to other regions, meaning the project's results could be transferable to other regions. A video was produced in Spanish, English and Portuguese to promote the project's solutions. Articles were published in technical journals and trade press, such as Energy XXI and SmartGrids.
Total investment and EU funding
Total investment for the project "AGERAR" is EUR 1 058 796, with the EU's European Regional Development Fund contributing EUR 794 097 through the "Interreg V-A - Spain-Portugal (POCTEP)" cooperation programme for the 2014-2020 programming period. The investment falls under the priority "Smart growth".
Draft date
01/06/2021
Social media
Related themes
Contact
Managing Authority
Subdirección General de Cooperación Territorial Europea
Paseo de la Castellana nº 162, 28071 Madrid
Beneficiary
University of Seville
C/San Fernando, 4
41004
, Seville
España
Web