Project achieves leap in innovation for Polish coffee-roasting business
Hard Beans Coffee Roasters based in Opole, south-east Poland has developed a new system for steeping coffee which can be used in the speciality coffee market. The system looks set to help the company develop new products previously unavailable in Poland, such as nitro cold-brew coffee in cans. The innovation dramatically reduces the maceration time for coffee drinks – a result which is attracting interest from the food service sector.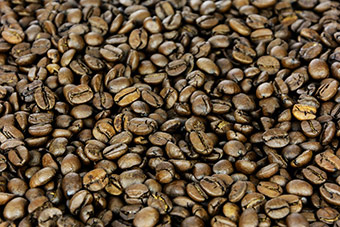 Hard Beans Coffee Roasters has developed a new system for steeping coffee that dramatically reduces the maceration time for coffee drinks. ©Creative Commons
" Our prototype has shortened the maceration time for speciality coffee from around 24 hours to less than an hour. To achieve such as result is innovation on a global scale. "
The Hard Beans research team has developed a prototype coffee steeping system that uses an air mixer. The new technology provides a number of benefits. It has shortened maceration time for specialty coffee from around 24 hours to less than an hour, which the company sees as a significant innovation. In addition, the new process preserves freshness for longer while improving the quality of the end product.
Natural products
The system makes it possible to develop beverages free from preservatives, processing aids, flavourings, colouring agents, emulsifiers or other artificial additives. The production and processing technology can be used to develop coffee drinks that retain all their nutrients and bioactive substances. Hard Beans' innovative technology has the potential to replace existing energy drinks – which often contain artificial additives – with an alternative and more natural coffee drink based on cold-steeped coffee beans.
The company is working on creating production models of its steeping system, which has attracted interest from the hotel, restaurant and café sector. The prototype device has been presented at several conferences and at the largest coffee fair in Europe – the World of Coffee – where it received a positive reception.
Improving prospects
According to Hard Beans, development of the maceration system will almost certainly lead to an expansion of operations and an increase in jobs across the company – both in the sales and marketing, and production and technical divisions.
Total investment and EU funding
Total investment for the project "Research into the development of a system for steeping coffee from the speciality market using an air mixer" is EUR 222 609 (PLN 946 836), with the EU's European Regional Development Fund contributing EUR 157 114 (PLN 668 263) through the "Smart Growth" Operational Programme for the 2014-2020 programming period. The investment falls under the priority "SMEs competitiveness".
Draft date
14/08/2019
Related themes
Technical information
Fund
European Regional Development Fund
Operational programme
Smart growth - ERDF
Thematic Objective
Competitiveness of Small and Medium-sized Enterprises (SMEs)
Programming period
2014-2020
Project duration
01/2018 - 10/2018
Total Investment
222 609 EUR
EU Investment
157 114 EUR
Contact
Managing Authority
Ministerstwo obsługujące ministra właściwego ds. rozwoju regionalnego
ul. Wspólna 2/4, 00-926 Warszawa
Beneficiary
Przedsiębiorstwo Handlowo Usługowe P.A.R.K Katarzyna Porada (Hard Beans Coffee Roasters)
ul. Armii Krajowej 35 45-071
45-071
, Opole
Polska
Web