Business clusters in Lithuania a gateway to economic growth, innovation
The InoLink project is helping Lithuanian SMEs grow, develop links with other businesses and spread their wings internationally, as part of the EU's priority of promoting clusterisation.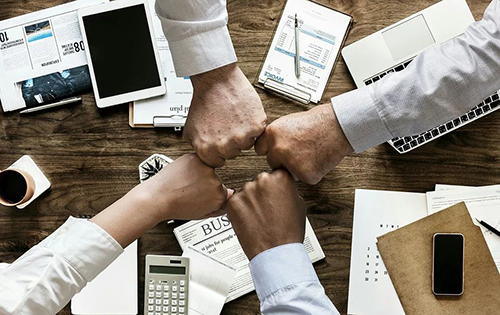 The InoLink project is helping clusters of Lithuanian SMEs grow, develop links with other businesses and spread their wings internationally. ©Creative Commons
" Besides reaching quantitative targets for the project and surpassing them, we are proud of the fundamental qualitative changes the project contributed to. On a national level, we contributed to putting the topic of clusterisation on the table and into the minds of policymakers. "
The InoLink project set out to create a favourable environment for SMEs to prosper by providing support in various stages of their development.
Twelve clusters with a total of 210 member companies from various sectors received both individual support and group counselling to increase their maturity and promote their international growth.
Baltic Cluster Forum
The participating SMEs performed over 142 new R&D activities, and the project has organised 12 events to share best practices with other cluster members. This was in addition to six thematic events per cluster and over 140 maturity sessions held on strategic development. The project set up a dedicated website about clusters in Lithuania with news, information and a database about the project's efforts, achievements and potential for new members.
InoLink's efforts have led to the launch and organisation of the Baltic Cluster Forum, an international forum in Lithuania, which has so far been organised twice. The project's team participated in a governmental work group to develop a new set of goals for clusterisation, update the existing definition of a cluster and redefine maturity stages of clusters based on specific quantitative and qualitative requirements.
International success
The project initially focused on eight existing clusters from the automotive, engineering, health and technology sectors. InoLink worked individually with each cluster and its members to develop specific competencies, expertise and know-how related to their operational field and help them foster R&D activities. By organising maturity sessions and consultations with experts, the project supported these clusters in their development of new products and services.
For instance, the smart food cluster, which unites Lithuanian food industry companies, has produced a basket with the popular Lithuanian black currant berries specifically for export. This helped prove that forming a cluster promotes competitiveness and facilitates entry into foreign markets.
Another example is the Lithuanian Automobile Manufacturers and Exporters Association, which brings together Lithuanian companies and scientific organisations working in the automotive industry. By organising a cluster, members were able to share best practices and resources, which saved them money.
The benefits of clusters
To date, all 12 of the project's participating clusters 8 have been certified with the Bronze Label of the European Secretariat for Cluster Analysis, an international cluster assessment organisation that provides a certified trademark accepted by the European Commission. Certified clusters have a higher potential of tapping into international markets and networks. Two of those 12 clusters are in line to obtain the Silver Label.
Clusters are a gateway to economic growth and innovation. While traditionally it took a lot of time for a cluster to mature to an internationally accredited and recognized level, InoLink has proven that an individual approach in supporting a cluster's growth and development leads to more confidence and competitiveness not only from the cluster itself, but also from governmental institutions.
Total investment and EU funding
Total investment for the project "Promotion and Development of Innovation Networking (InoLink)" is EUR 2 405 122, with the EU's European Regional Development Fund contributing EUR 2 405 122 through the EU Structural Funds Investments Operational Programme for the 2014-2020 programming period. The investment falls under the priority "Jobs, growth and investment".
Draft date
20/02/2020
Related themes
Contact
Managing Authority
Finansų ministerija
Lukiškių g. 2, 01512 Vilnius
Beneficiary
Agency for Science, Innovation and Technology
A. Goštauto g. 12
01108
, Vilnius
Lietuva
Web