Reviving Latvia and Estonia's industrial heritage
The EU-funded Industrial Heritage project is transforming unique Estonian and Latvian sites from the Industrial Revolution into exciting new tourist destinations. Five thematic routes, accompanied by guidebooks available in Estonian, Latvian, English and Russian, will help tourists explore a range of fascinating sites, including mills, water towers, lighthouses, factories and railways.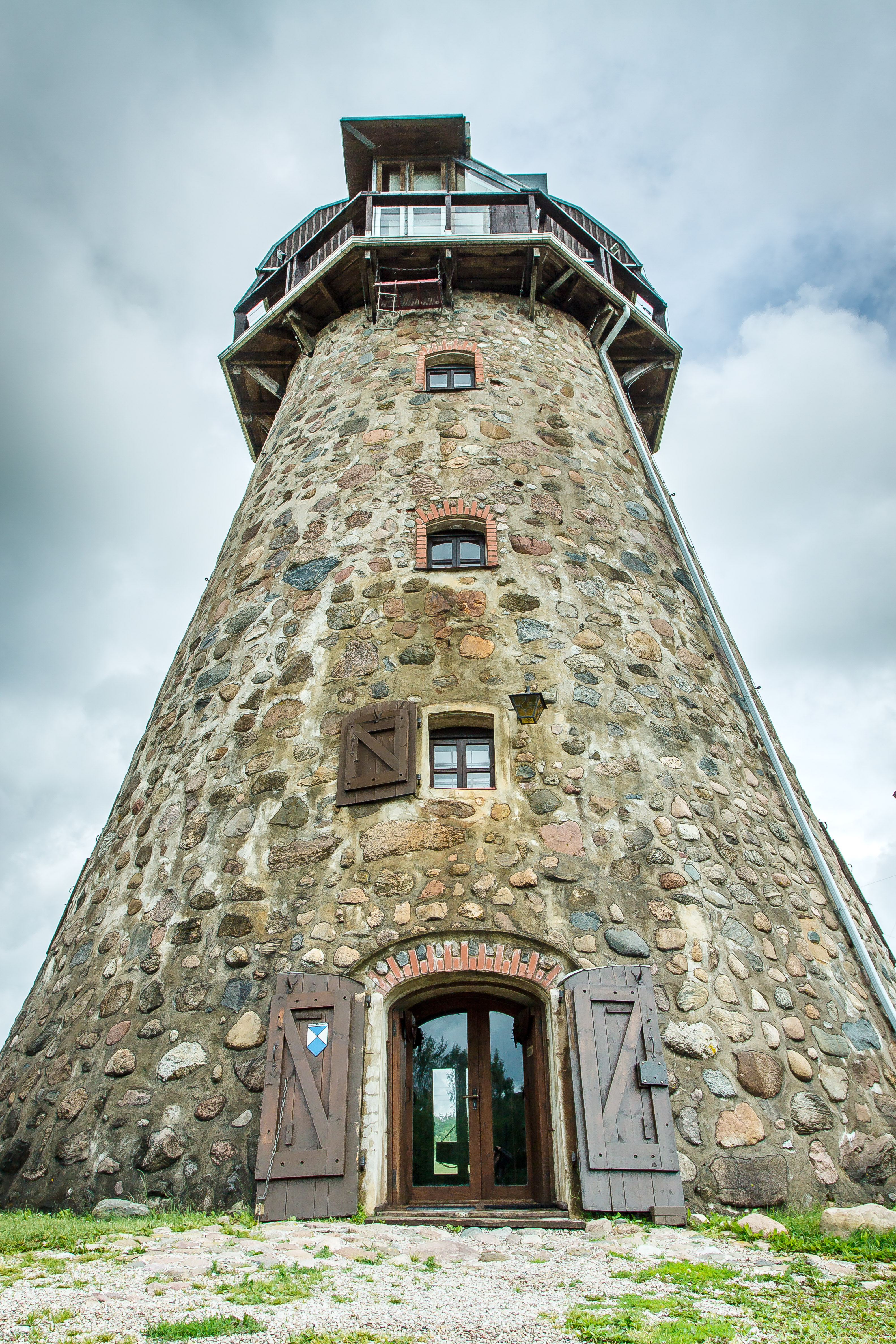 Valdgale windmill ©Kurzeme planning region, Ivars Salmanis
" "Our water towers are being transformed into fascinating viewpoints, our lighthouses and factories have been enhanced with amazing expositions and our unique narrow-gauge trains still run. For today's digital generation, these relics of the Industrial Revolution offer a unique 'wow' factor and insight into our countries' entrepreneurial past." "
From a drying facility in Alatskivi to the Tootsi peat factory, Ligatne paper factory and Aizpute water tower, Latvia and Estonia have a wealth of unique historical sites that tell the story of the region's industrial past. The problem, however, is that many of these sites have been abandoned and there has been no formal way of linking them together as a tourist attraction. This project aims to raise awareness about the importance of this industrial heritage and tell the cross-border region's story.
Coming face-to-face with the Industrial Age
The first step was to establish a cooperative network in the cross-border tourism sector. This network then identified 85 industrial heritage sites and objects for inclusion in the industrial heritage route. Of these sites, 25 were refurbished. Some were enhanced with multimedia exhibits and interactive content.
The sites were organised into five thematic routes: lighthouses, mills, factories, water towers and railways. Each route is promoted via a tourist map and guidebook, both of which are available in print and online and in Estonian, Latvian, English and Russian. With map and guidebook in hand, tourists can drive from site to site and explore the region's industrial past.
All the sites are promoted via the multilingual industrial heritage.travel website, which includes virtual tours, stories, videos, photos galleries and an interactive travel map. Further promotion is done via social media channels. 
A big hit
The initiative has already proved to be a big hit. For example, special weekend tours were organised over the course of five weekends in September and October 2018 in Latvia and Estonia. Although organisers had planned to welcome approximately 2 500 visitors in total, over 13 000 participated in the tours. With numbers like that, the project is confident that the Estonian and Latvian Industrial Heritage Network will soon reach over 200 000 visitors.
Total investment and EU funding
Total investment for the project "Industrial heritage - Revival of industrial heritage for tourism development" is EUR 1 143 135, with the EU's European Regional Development Fund contributing EUR 971 665 through the "Interreg V-A - Estonia-Latvia" Operational Programme for the 2014-2020 programming period. The investment falls under the priority "Support natural and cultural heritage in order to further develop sustainable tourism".
Draft date
12/06/2019
Related themes
Contact
Managing Authority
State Shared Service Centre, Grants Development Department, Cross-Border Co-operation Programmes Management Division
Lõkke 4, 10122 Tallinn, Estonia
Beneficiary
Kurzeme Planning Region
Avotu str. 12
3801
, Saldus
Türkiye
Web