Leghorn, Italy, embraces technology to encourage sustainable transport and deter bike theft
Residents in the city of Livorno, Italy are signing up to a scheme which rewards them for using their bikes to get around and for using the other sustainable transport modes. The SAVEMYBIKE project uses modern technology to log the benefits of cycling. It also uses a tagging system that is effective in reducing bike thefts and can help retrieve any that are stolen.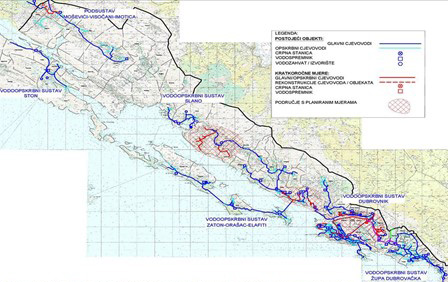 The SAVEMYBIKE mobile App ©SAVEMYBIKE
" SAVEMYBIKE uses modern technology to encourage people to get on sustainable transport modes to the benefit of their own health and that of the city's environment. Our scheme also aims to cut down on bike theft by using a hi-tech tagging system. Knowing that they can park safely and, in case of theft, retrieve it, gives people confidence to use their bikes to get around. "
The project has developed a web portal and an app called GOOD_GO, through which people enter their details and start using the services on offer. The app detects transport modes used by those who have signed up to the scheme. Each user wins badges, share progress with friends and receives a score in a game that leads to weekly prizes for those who have used the least polluting and most healthy modes of transport – not just cycling, but also walking and public transport.
The reward platform logs information on emissions and costs relating to each user's trips. Details are also available on how many calories they have burned and even the possibility of reducing cardiovascular disease through the use of a medical model.
Taking on the thieves
SAVEMYBIKE's second system aims to reduce theft by installing passive radio frequency identification (RFid) tags on bikes. Through the project, safe areas have been established where registered users with tags can leave their bikes. If a bike is stolen, the user will receive an alarm on the GOOD_GO App, followed by an acoustic signal near to where the theft took place. Portable RFid readers have been distributed to the police and other local bodies.
The readers help track down the stolen bikes and, once found, owners are informed via the App. The project also has a social networking space where people can report a theft and post photographs of their missing bikes.
The aim of the RFid system is to give people the confidence to use their own bikes more often by reducing the worry of crime. Moreover, the system promises a tidier city as the presence of safe parking areas cuts down on the haphazard locking of bikes in inappropriate areas. It is also a cost-effective initiative as tagging is priced about the same as buying a padlock (about EUR 10).
Expert backing
By mid-2018, more than 1 000 bikes had been tagged through SAVEMYBIKE, and the scheme has received some expert backing. The insurance company Zurich and the local police estimate a decrease in bike thefts of about 40 % is possible in Livorno. The same company is interested in providing insurance for bikes covered by the scheme and estimates a 30 % demand in the city for SAVEMYBIKE services. The project team is confident that they have built a platform that can be replicated in other urban areas. Tutorials on how the project works have been made available on an e-learning platform.
Beneficiaries
"This is my eighth bike and I hope this service will allow me not to get to the ninth."

Marco, 81, bike rider
"The other day they stole my bike while I was at the hairdresser's. We hope you will allow me to be less worried in the daily use of my bike. "

Ivana, 34, bike rider
Total investment and EU funding
Total investment for the project "SAVEMYBIKE - A Sustainable Mobility Rewarding Game Inside A Maas For Private Bikes" is EUR 815 007, with the EU's European Regional Development Fund contributing EUR 366 753 through the "Tuscany" Operational Programme for the 2014-2020 programming period. The investment falls under the priority "Low-carbon economy".
Related themes
Technical information
Fund
European Regional Development Fund
Operational programme
ROP Toscana ERDF
Thematic Objective
Support the shift towards a low-carbon economy
Programming period
2014-2020
Project duration
03/2017 - 12/2018
Total Investment
815 007 EUR
EU Investment
366 753 EUR
Contact
Managing Authority
Direzione Generale della Giunta Regionale - Regione Toscana
Via Luca Giordano 13, 50132 Firenze
Beneficiary
TAGES s.c.
Via Carducci 64/c
, San giuliano terme
Italia
Web