Cyclo-tourism project links Hungary-Croatia cross-border region
The towns of Križevci in central Croatia and Zalakaros in Hungary have joined forces to develop a cyclo-tourism package designed to bring more visitors to this scenic part of Europe. Measures included in the Cyclo-Net project cover construction and reconstruction of cycle paths that will link the two areas to national and international cycling routes. The project team is producing cycling maps and carrying out promotional and marketing activities, which will raise the profile of the cross-border region as an attractive cycling and tourism destination.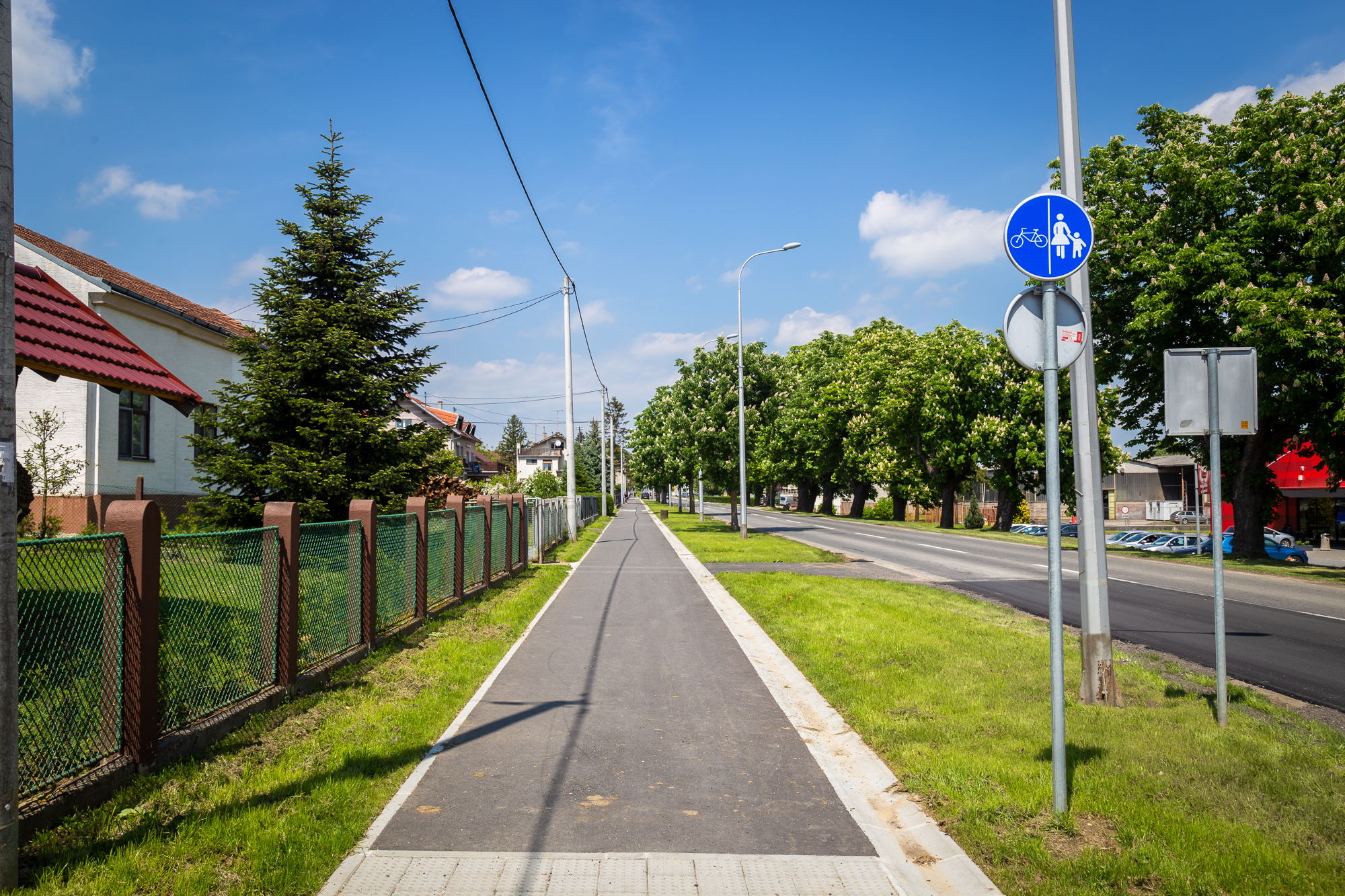 A cycling path in Križevci, Croatia, constructed as part of the Cyclo-Net project ©Dragutin Andrić, Križevci.hr
" "Cyclo-Net is improving infrastructure and increasing the number of events organised within the cross-border region – especially in Križevci and Zalakaros – ensuring direct benefits for cyclists, other visitors and local inhabitants. The project is aiming to help boost visitor numbers and prolong their stays, thereby increasing the number of guest nights and contributing to an increase in visitors' spending across the region." "
The project addressed a lack of cycling infrastructure in both towns: Križevci only had 6.5 km of cycling paths before the project and Zalakaros had 4.2 km. The project provided for a total of 7.3 km of cycling pathways (4.35 km in Križevci and 2.94 km in Zalakaros) plus creation of rest areas along the routes. The project constructed a 550 m access road next to a viewing point at the hill above Križevci.
The new paths are designed to connect to existing national cycling networks and make it easier for users to access the EuroVelo 13 bicycle corridor, which runs from Norway to Bulgaria. Cyclo-Net's new maps will show the capillary routes in Križevci and Zalakaros, helping cyclists plan their journeys and stays in the region.
Joint plan for cycling
To plan its activities and achieve its goals, Cyclo-Net organised forums which brought together stakeholders from each town, including municipalities, businesses and tourism bodies. Workshops were held to prepare a plan for cycling and tourism development.
The project team is preparing a series of promotional events to raise awareness about the new cycling routes and the cross-border region's cultural and scenic attractions. The overall goal is to bring at least 3 000 new visitors to the area every year. 
Cyclo-Net therefore contributes to the Hungary-Croatia region's image as an attractive cycling tourism destination. It creates synergies between tourism offers on both sides of the border by strengthening co-operation. Established connections between cyclist associations from Križevci and Zalakaros bring direct benefits to both sides by sharing knowledge and experiences in organising cycling events, promoting cycling routes and encouraging visitors to holiday in the area.
Promoting active tourism
Although the main focus of Cyclo-Net is to attract more cyclists, the project is creating an 'active tourism package' that includes new, diverse programmes to promote equestrian trails and wine tours. Such programmes are expected to increase visitor numbers to both destinations and prolong the average time spent in the region by offering visitors additional entertainment and spending opportunities. 
Video
Total investment and EU funding
Total investment for the project "Extension of cross-border cyclotourism networks through development of capillary bicycle paths in Križevci and Zalakaros (Cyclo-Net)" is EUR 1 593 128, with the EU's European Regional Development Fund contributing EUR 1 354 159 through the "Interreg V-A Hungary-Croatia" Co-operation Programme for the 2014-2020 programming period. The investment falls under the priority "Environment and resource efficiency".
Related themes
Technical information
Fund
European Regional Development Fund
Operational programme
Interreg V-A - Hungary-Croatia
Thematic Objective
Sustainable transport & removing bottlenecks in network infrastructures
Programming period
2014-2020
Project duration
11/2017 - 06/2019
Total Investment
1 593 128 EUR
EU Investment
1 354 159 EUR
Contact
Managing Authority
Hungarian Prime Minister's Office, Deputy State Secretariat for International Affairs
1077 Budapest, Wesselényi utca 20-22., Hungary
Beneficiary
Town of Križevci
I. Z. Dijankovečkog 12
48260
, Križevci
Croatia
Web
Beneficiary
Town of Zalakaros
Gyógyfürdő place 1.
8749
, Zalakaros
Magyarország
Web