New cycling, hiking, and mountaineering routes for Nafpaktos, Greece
To position Nafpaktos, Greece as an outdoor recreation destination, this EU-funded project built a network of new cycling, hiking, and mountaineering trails.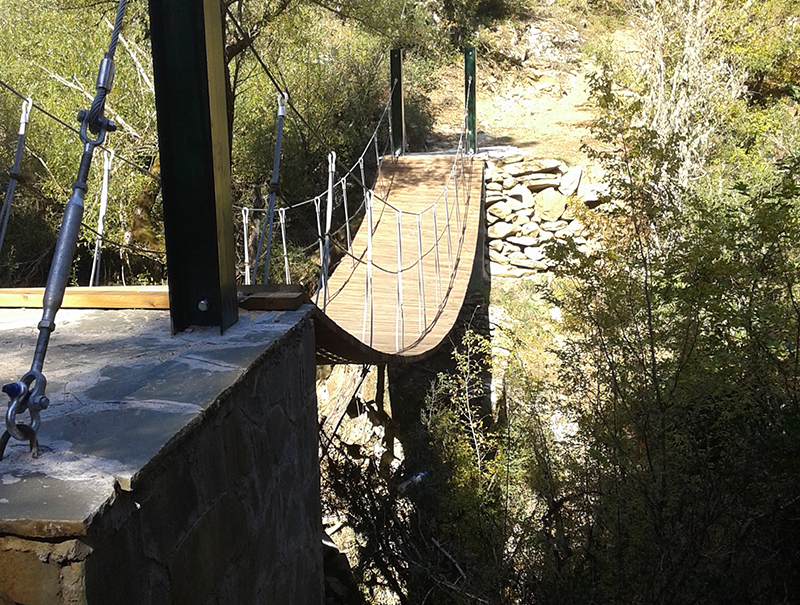 This EU-funded project built a 107 km network of new cycling, hiking, and mountaineering trails around Nafpaktos, Greece. ©Konstantinos Bizas, Managing Authority of Western Greece (2018)
" The project facilitates some simple recreational activities by improving the aesthetics and accessibility of the surrounding landscape, while taking care to protect the natural environment. To make the new network of trails more attractive to tourists, the project developed a series of digital applications, including navigational maps, virtual tours, and cultural guides. "
To encourage citizens to get outside and exercise, increase tourism, and promote sustainable transportation, the municipality of Nafpaktia, Greece developed a network of cycling, hiking, and mountaineering routes. The 107 km of trails showcase the area's pristine mountainous environment and unique cultural sites.
Laying the trail
The project consisted of three components. The first two focused on creating the routes themselves. First, the project created trails in the municipality of Nafpaktia. This included 15.6 km of trails through the communities of Ano Hora, Kato Hora, Kryoneri, and Elatou.
In the second phase, this network was expanded into western Nafpaktia to include 91.3 km of trails through such communities as Gavrolimni, Trikorfo, Kalavrouza, Makyneia, Molykreio, and Velvina.
Digital tools enhance user experience
To promote the new trail network to citizens and tourists, during the third phase the project launched the Digital Routes in History initiative. This is a series of digital applications that provide users with a range of navigation and touring aids and information on the area's history and culture.
For example, the digital touring application, available for smartphones and tablets, uses positioning services, digital navigation, and augmented reality to guide travellers along the path and past monuments and sites of historic and cultural importance. Another application provides users with a 3D interactive map of the cycling routes.
Thanks to these promotional applications, the new trail network not only succeeds at introducing cyclists, hikers, and climbers to Nafpaktia's outstanding landscapes, it also educates them about the area's history and unique culture.
Total investment and EU funding
Total investment for the project "Create cycling, hiking and mountaineering routes in Nafpaktos" is EUR 257 256, with the EU's European Regional Development Fund contributing EUR 205 805 through the "Western Greece" Operational Programme for the 2014-2020 programming period. The investment falls under the priority "Environment protection and resource efficiency".
Draft date
05/07/2020
Related themes
Technical information
Fund
European Regional Development Fund
Operational programme
Western Greece - ERDF/ESF
Thematic Objective
Sustainable transport & removing bottlenecks in network infrastructures
Programming period
2014-2020
Project duration
01/2016 - 12/2019
Total Investment
257 256 EUR
EU Investment
205 805 EUR
Contact
Managing Authority
ΕΝΔΙΑΜΕΣΗ ΔΙΑΧΕΙΡΙΣΤΙΚΗ ΑΡΧΗ ΠΕΡΙΦΕΡΕΙΑΣ ΔΥΤΙΚΗΣ ΕΛΛΑΔΑΣ
Ν.Ε.Ο. ΠΑΤΡΩΝ-ΑΘΗΝΩΝ 28
Beneficiary
Municipality of Nafpaktia
Ilarchou Tzavela 37
30300
, Nafpaktos
Ελλάδα - Ellada
Web