Support for grassroots energy action in deprived North-West Europe city neighbourhoods
Bottom-up measures to promote energy-saving and renewable energy in low-income urban areas in North West Europe are contributing to EU goals to reduce greenhouse gas emissions and energy poverty. The Climate Active Neighbourhoods project is empowering residents and municipalities to act together for the climate in 10 cities in the Région Wallonne in Belgium; Bretagne and Île-de-France in France; Hessen, Nordrhein-Westfalen and Rheinland-Pfalz in Germany; Oost-Nederland in the Netherlands; and South-East England and the South West in the United Kingdom.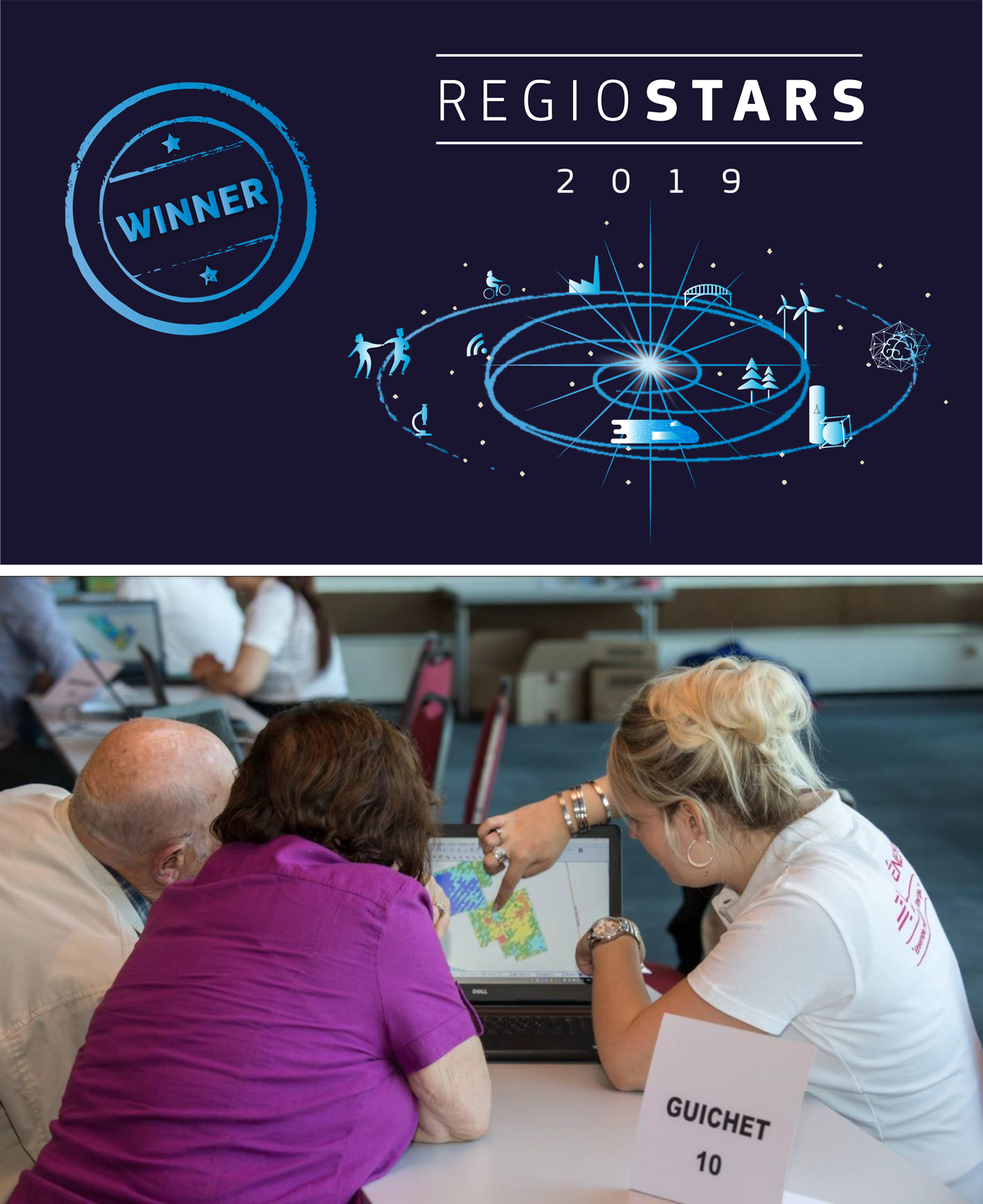 The Climate Active Neighbourhoods project's activities aims to advise people on efficient home heating and community networks to limit energy waste. ©Climate Active Neighbourhoods
" The project increases the capacity of local public authorities in cities to implement their low-carbon strategies more effectively and empowers residents in deprived city areas with the highest need for improvement. "
The project supports grassroots initiatives in deprived areas to increase energy efficiency in buildings and access to renewable energy. Activities have included help desks and home visits to advise local people on efficient home heating, community networks to limit energy waste and setting up community energy production. Municipalities and the project are sharing the most successful initiatives across their networks and in a free online document – the Practice Cube – to help residents of other areas protect the environment while saving money.
Region-wide issue
North-West Europe uses over 60 % of EU's total energy for residential buildings. Over 80 % of the region's residential housing dates from before 1990, often wastes energy and is expensive to heat. Yet although the EU aims to increase Europe's overall energy efficiency by 20 % by 2020, only 1 % of residential buildings are renovated each year.
The project lead partner, the Climate Alliance, targeted deprived city areas because people here often live in old, badly insulated buildings, rarely have spare income to improve their homes and have poor access to information and social networks that could help. At the same time, local authorities have increasingly limited funds, while private landlords have few financial incentives to increase energy efficiency.
To counter these limitations, the project has developed bottom-up approaches for municipalities to enable residents to identify their own solutions to reduce greenhouse gas emissions and cut heating bills. It has supported innovative financing, such as crowdfunding a local solar power plant in the UK.
Finally, the project developed new ways for deprived neighbourhoods and local authorities to cooperate, such as supporting community groups to spread information on saving energy.
Models for all cities
The 10 participating municipalities are of different sizes and their economic performance varies. Local and regional authorities define their own priorities and strategies for low-income areas, with support from the project partners.
Municipalities are sharing their most successful solutions with other local authorities through the Climate Alliance, regional municipality networks and other networks, such as Energy Cities. More generally, the project is sharing strategies and guidelines via the Practice Cube on the Climate Alliance website.
After three years, the project has helped over 1 300 households improve their energy classification, saving 526 tonnes of greenhouse gasses each year.
Climate Active Neighbourhoods predicts that its approach will spread to 50 cities five years after the project ends, helping 18 500 households save 2 400 tonnes of greenhouse gases each year, with possibly double the beneficiaries and savings in ten years.
Beneficiaries
"This allows people to live in their home differently, know it better and use it better. Thanks to the advice, I've saved quite a bit of money over the years, and it also lets me do something for the planet."

Anne Mevel, resident of Bellevue district, Brest, France
"The solar plant makes perfect sense. That land has been doing nothing and due to restrictions, can't be used for anything else. If we can make clean energy and funds for our community then it's great for Ernesettle. It also gives a wonderful message to our children."

Alison Sargent, resident of Ernesettle suburb, Plymouth, UK
Total investment and EU funding
Total investment for the project "Climate Active Neighbourhoods (CAN)" is EUR 7 883 998, with the EU's European Regional Development Fund contributing EUR 4 730 401 through the "North West Europe" Operational Programme for the 2014-2020 programming period. The investment falls under the priority "Contribution to Sustainable Growth".
Draft date
26/09/2019
Social media
Related themes
Contact
Managing Authority
GECT - Autorité de gestion Programme INTERREG V Grande Région
4, place de l'Europe, L-1499 Luxembourg
Beneficiary
Climate Alliance of European Citizens with Indigenous Rainforest Peoples
Galvanistrasse 28
60486
, Frankfurt am Main
Deutschland
Web