De Mar a Mar: Inspiring the next generation of circus artists in France and Spain
The EU-funded De Mar a Mar project is improving the training and support for emerging circus artists within the cross-border region of Spain, France and Andorra.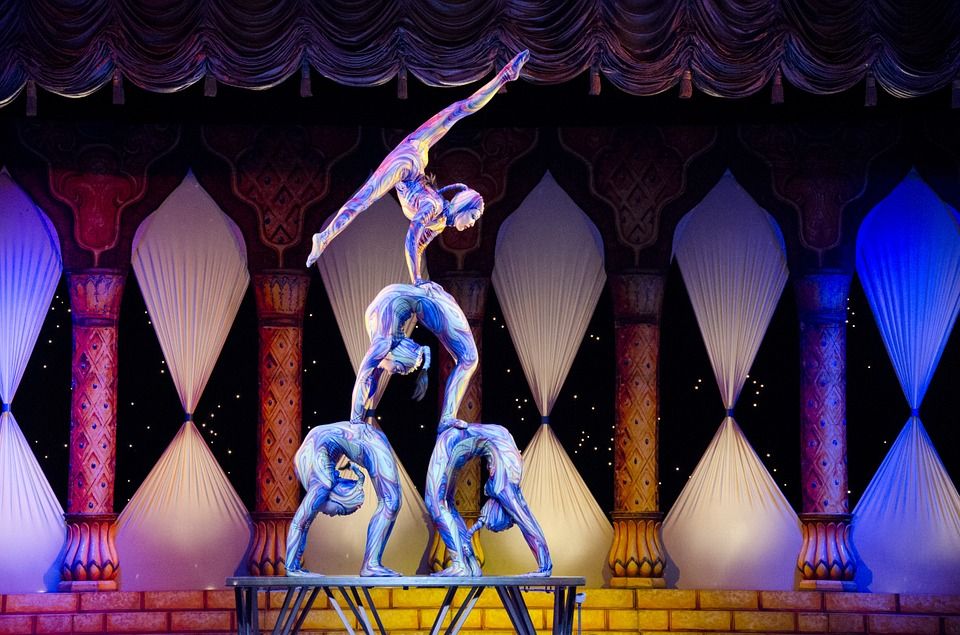 The De Mar a Mar project is improving training and support for emerging circus artists in the Spain, France and Andorra cross-border region. ©CC0 Creative Commons
" The De Mar a Mar project has helped develop strong cooperation between universities, professional circus schools, creative centres, festivals and theatres. In doing so, it is supporting a new generation of artists that will work around the Pyrenees, Europe, and the world, bringing the magic of the circus to a new generation. "
Although nothing may seem more timeless than the circus, even the Big Top isn't safe in today's era of disruption and economic instability. In fact, not long ago, the Ringling Brothers Circus, the producers of 'The Greatest Show on Earth', closed shop after a remarkable 148 years of touring. 
To ensure future generations aren't left asking 'where are the clowns?', the EU-funded De Mar a Mar project is taking drastic action to future-proof the circus arts. Specifically, the project brings together 14 partners working in the contemporary circus field in Spain, France and Andorra to provide career guidance, training, and support to circus artists. They aim to not only inspire a new generation of circus talent, but also to create a more inclusive sector that better reflects the reality of today's audiences.
Training and career development
To accomplish its lofty goal, the project is focusing on a handful of succinct actions. This includes creating a mentoring programme for both established circus troupes and emerging artists, and a mutual fund to promote research and creative innovation.
In addition to providing general training, the project supports career placement and development. For example, artists can rely on a cross-border dissemination network to help land their first job. There is a dedicated forum where artists and other circus professionals can exchange information on career guidance and job opportunities. Thanks to its unique cross-border reach, the programme guarantees more career opportunities than would be typically available if limited to one's own region or country.
Results already achieved
Although still a work-in-progress, the project is already producing important results. Project coordinators report that they are well on their way to achieving their goal of establishing 600 cross-border mobilities and 80 pathways to professional inclusion. The project defines mobilities as the number of artists who receive long-term training and support, while pathways are the number of individual courses made available to artists. In addition to the supporting the circus artists, the project is providing training and support to circus administrators. Currently, 50 such administrators have received professional training.
Total investment and EU funding
Total investment for the project "De mar a mar - Pyrénées de cirque" is EUR 1 990 390, with the EU's European Regional Development Fund contributing EUR 1 293 753 through the "Interreg V-A - Spain-France-Andorra (POCTEFA)" Operational Programme for the 2014-2020 programming period. The investment falls under the priority "Jobs, Growth and Investment".
Draft date
07/08/2019
Related themes
Contact
Managing Authority
Consorcio de Trabajo de la Comunodad de los Pirineos
Edificio IPE; Avenida Nuestra Señora de la Victoria, 8; 22700 JACA (Huesca) ESPAÑA
Beneficiary
La Grainerie
61 rue Saint Jean
31130
, Balma
France
Web