Belgian-French technology for recycling composite materials
Composite materials are made from two or more other materials and have properties significantly different from those of the individual constituents. To develop technology for recycling them and to introduce new, recycled products, the Recy-Composite project has brought together six research institutes from the Flemish and Walloon regions of Belgium and the Nord-Pas-de-Calais region of France.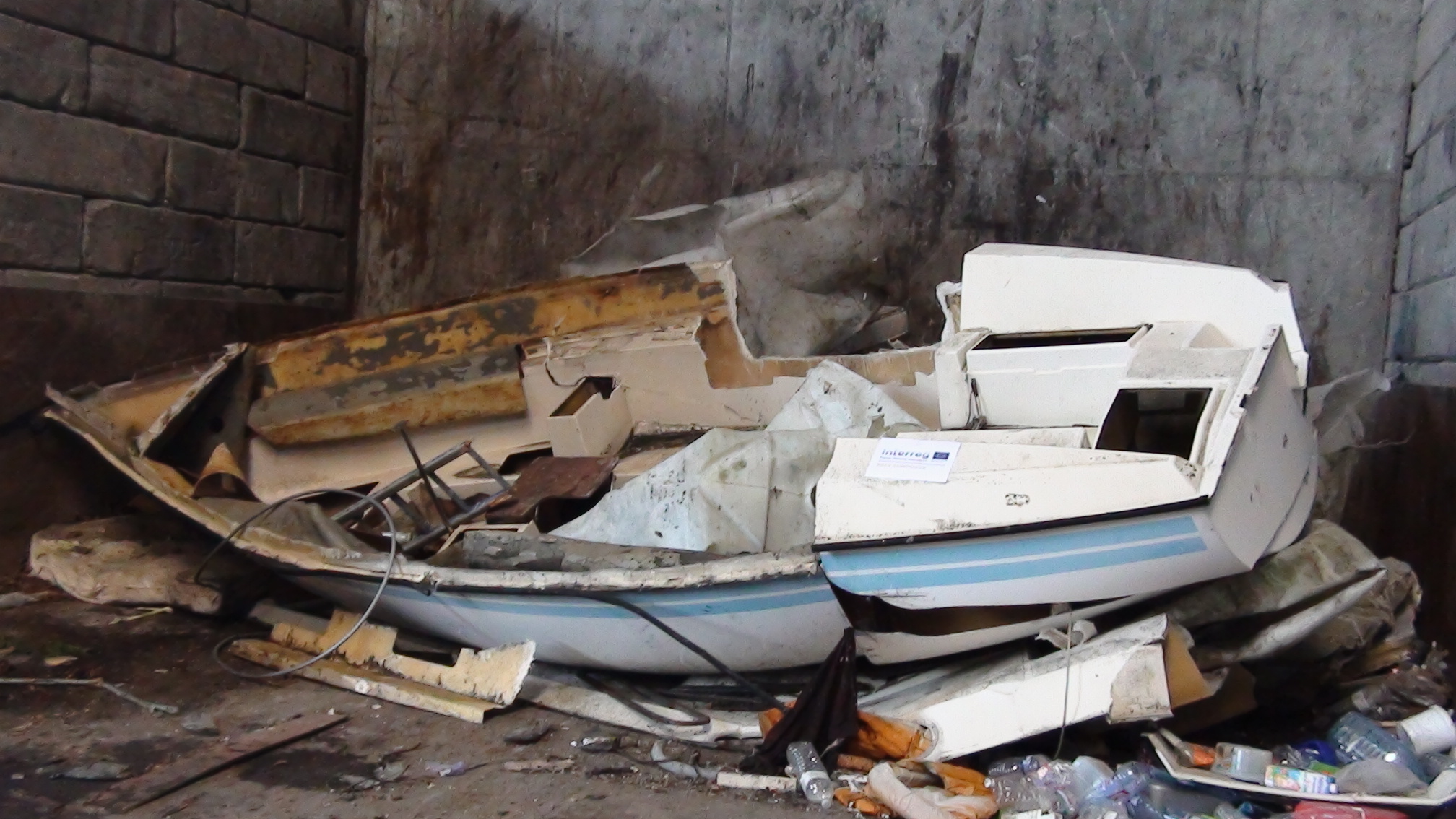 Recy-Composite is developing ways of recycling composite materials, like the ones used in this boat. ©Certech
" The Recy-Composite team combined complementarity, multidisciplinarity and innovative cross-border approaches in order to develop the recycling of composite materials. The project supported companies (especially SMEs) in their recycling process through applied research and innovation, presentation of specific results and networking. "
Recy-Composite is developing ways of recycling glass, carbon fibres, reinforced thermosets (materials irreversibly hardened by curing from a prepolymer or resin) and thermoplastics (plastics that can be melted back for reshaping) through the development of mechanical and chemical techniques, and, as a last resort, energy recovery.
Research is conducted on waste thermosets from production and end-of-life materials, and involves identification of waste streams from companies in the region. The project intends to support 10 companies and help two of them create new products.
A major circular economy challenge
Global production of composite materials has been estimated at around 8.5 million tonnes a year, of which some 2.2 million tonnes are produced in Europe. They are used in a range of sectors, including transport, sports and leisure, construction, sanitation and energy.
Efficient resource use and low environmental impacts of products throughout their life cycle are intrinsic features of a circular economy. In the context of Europe's transition to such a model, recycling of composite materials is vital, but difficult.
To overcome this, Recy-Composite has formed a cross-border partnership of organisations with in-depth plastics knowledge and complementary expertise in fields such as waste sorting, mechanical and chemical recycling, fire resistance, and formulation of composites.
With a view to the transfer of its solutions to industry, the project takes account of the economic implications of various recycling methods. Much of the focus is on chemical recycling through pyrolysis (decomposition of materials in a high-temperature, oxygen-free environment) and solvolysis (decomposition/dissolution in a solvent under high temperature and autogenous, or self-generated, pressure).
New techniques and products
The partners have set up a processing method combining size reduction and separation technologies, purification of waste through elimination of contaminants, and production of fractions with specific characteristics as regards fibre and resin content and particle size and shape. They have developed a recycling strategy for thermoplastics which entails using them as a carbonisation agent for production of intumescent systems (fireproof foam that swells when exposed to heat).
The project's other achievements include creating a mechanically recyclable thermoplastic composite in which long thermoplastic fibres replace thermosets and glass fibres, and chemical recycling of thermoset and carbon fibre composites by solvolysis to recover valuable short carbon fibres.
Recy-Composite has supported local companies with its case studies on end-of-life boats, road signs, sanitary system components and car parts, and its networking activities, which have led to new business partnerships. The project and its findings have been presented through the organisation of events on recycling and participation in conferences, fairs and exhibitions.
Video
Total investment and EU funding
Total investment for the project "Recy-Composite" is EUR 3 180 556, with the EU's European Regional Development Fund contributing EUR 1 590 278 through the "Interreg V-A - Belgium-France (France-Wallonie-Vlaanderen)" Operational Programme for the 2014-2020 programming period.
Draft date
10/05/2019
Related themes
Contact
Managing Authority
Wallonie (Wallonie-Bruxelles International)
Place Sainctelette, 2 - B-1080 BRUXELLES
Beneficiary
CERTECH – Centre de ressources technologiques en chimie
Zone industrielle C Rue Jules Bordet
7180
, Seneffe
Belgique - België
Web