Powering the next generation of green energy in the Baltic Sea Region
An EU-funded project in the Baltic Sea Region has boosted the uptake of advanced power electrics by small and medium-sized enterprises working in renewable energy and mobility. The technology is used for the conversion, transmission and consumption of energy and can help the transition to a greener society.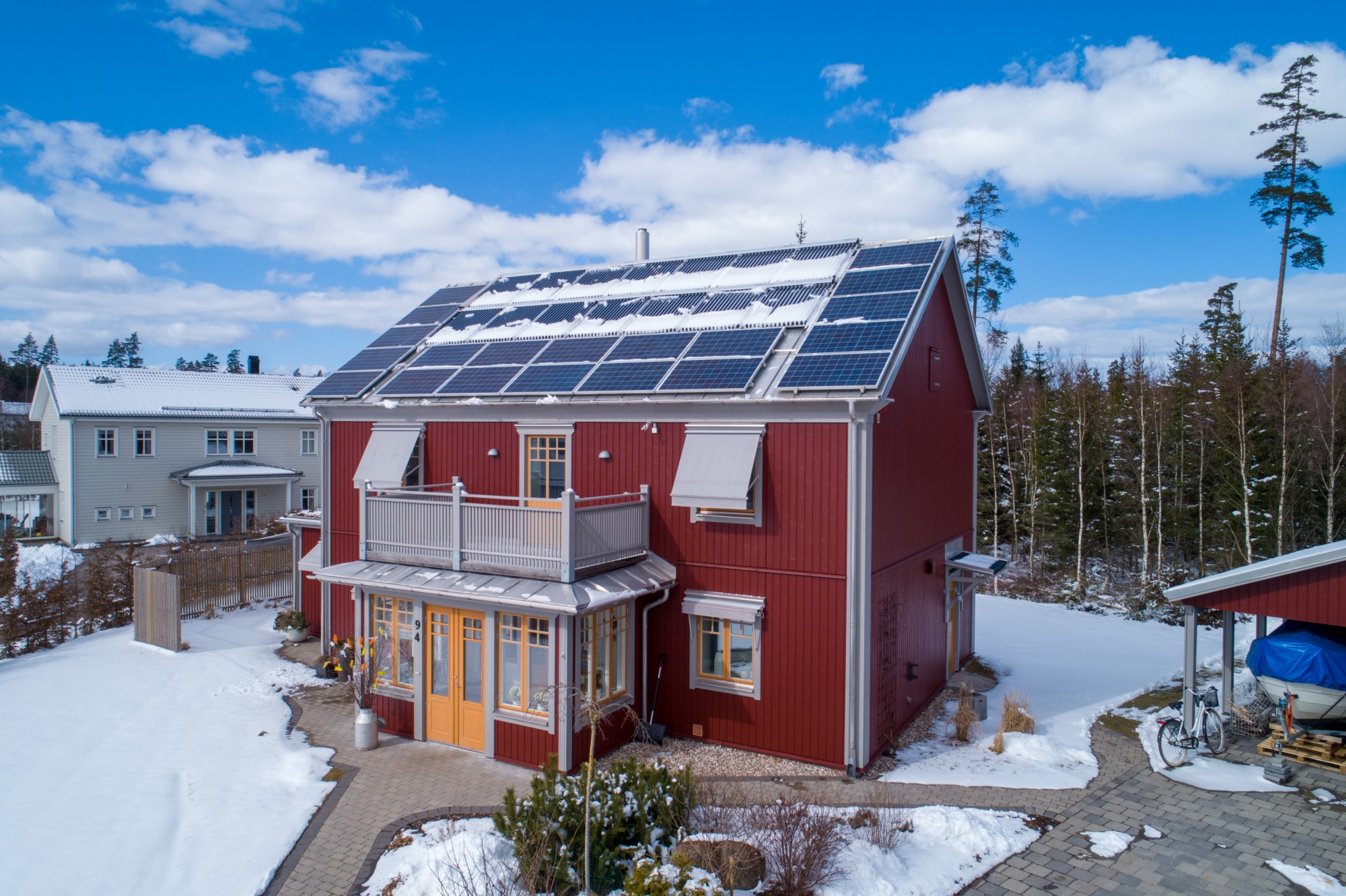 Green PE's household pilot project in Sweden. ©Natek Power Systems AB (2019)
" Advanced power electronics is a rapidly developing field in the Baltic Sea region, and the Green PE project gave us the opportunity to see what activities are taking place in other countries. We found the right people for collaboration and have tested out various application fields of advanced power electronics. "
While electronic devices continue to get smaller with each new generation, advanced power electrics (PE) allow our everyday devices to increase power output and efficiency. The technology has been shown to enable energy savings of up to 50 %. However, market acceptance has been impeded by cost and other technological barriers.
The Green PE project used EU funds to provide companies with expert information on advanced PE. Project partners came together to demonstrate exactly where the technologies can be of use in three sectors: renewable energy, electronic mobility and low-energy housing.
Powering the green revolution
Next-generation windmills, solar power and electrically powered cars all require advanced PE to function reliably and efficiently. For one of Green PE's five demonstration pilots, Kiel University in Germany led the design of a DC/AC converter. The versatile device was tested in wind turbines but can be adapted and integrated into solar power plants.
To show how electric mobility (e-mobility) can use PE to compete against conventional motor vehicles, the project conducted field tests on electric racing cars and garbage trucks. As a result of pilot testing on semiconductor components, an electric motor drive was designed by a Latvian company and is currently in production. For garbage trucks, battery technology was tested in Denmark. The test results were published in a report for product developers, while less technical summary documents are available for company management.
Smart houses rely on efficient power conversion to save energy and costs by using intelligent automation for lighting, climate and security systems. A domestic household in Sweden was equipped with 20 solar panels, 14 solar collectors and a PE-based energy storage system for testing. Five photovoltaic test stations were also installed at the Institute of Physics in Tartu, Estonia, to test PE systems.
Insights for industry
As well as these demonstration pilots, the project conducted 80 company visits which helped businesses to rethink their approach and consider advanced power electronics. All in all, 240 companies were actively engaged in the project's activities and the results were shared with 7 000 firms.
Looking ahead, the insight gained from the project's three years of research has helped to secure funding for the Centre for Industrial Electronics. Located in Sønderborg near the Danish-German border, the research centre is financed until 2030.
Total investment and EU funding
Total investment for the project "Green PE" is EUR 3 099 982, with the EU's European Regional Development Fund contributing EUR 2 417 073 through the "Interreg Baltic Sea Region" Programme for the 2014-2020 programming period. The investment falls under the priority "Environment protection & resource efficiency".
Draft date
30/04/2020
Related themes
Technical information
Fund
European Regional Development Fund
Operational programme
Interreg TN - Baltic Sea
Thematic Objective
Environmental protection & resource efficiency
Programming period
2014-2020
Project duration
01/2016 - 02/2019
Total Investment
3 099 982 EUR
EU Investment
2 417 073 EUR
Contact
Managing Authority
Investitionsbank Schleswig-Holstein (IB.SH), Interreg Baltic Sea Region Unit
Grubenstraße 20, 18055 Rostock, Germany
Beneficiary
University of Southern Denmark
Alsion 2
6400
, Sonderborg
Danmark
Web