Raising awareness of Iron Age heritage in the Danube basin
The Iron-Age-Danube project brings together partners from five countries in the Danube region to develop and implement joint strategies for research, protection and sustainable use of their common Iron Age heritage. The region's Early-Iron Age cultural sites and landscapes are often partly hidden and under threat from urban development and intensive agriculture. The network created by the project should raise awareness of the importance and attractiveness of such sites, and help to integrate them into the cultural tourism sector.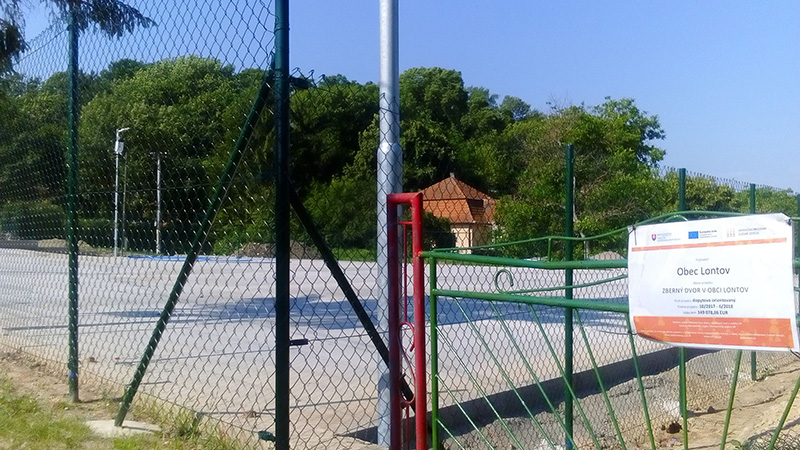 The last free-standing princely tumulus from the Early-Iron Age in Großklein ©Universalmuseum Joanneum/M. Mele
" 2 700 years ago, in the early-Iron Age, people in the Danube region buried their dead under monumental burial mounds, which are still preserved in many parts of the region. They are not only extraordinary monuments, but also part of a very fragile archaeological heritage. For their research, protection and sustainable use, we have to make them visible by using modern technologies. In Iron-Age-Danube, we don't want to visualise only single monuments, but whole past landscapes, which will be promoted beyond modern borders. "
Strategies developed under the project are tested in nine selected regions at international archaeological camps. Using modern technology the partners research archaeological heritage from the 9th-4th centuries BC and carry out promotional activities.
In 2017, camps are held at Großklein and Judenburg in Austria, and Jalžabet and Kaptol in Croatia, with further camps to be organised in Slovenia and Hungary in 2018. The results feed into development of digital tools for tourists and plans for their implementation, leading to creation of new tourism products for the Danube area.
A European dimension to historical cultural phenomena
In prehistoric times, borders as we know them did not exist, so similar cultural phenomena are spread over many countries and regions. This calls for development of a cross-border approach which offers a broader picture and a European dimension. Iron-Age-Danube ignores national borders, treating the Central European Iron Age landscape as a single entity.
In recent decades, European archaeology has tried to link prominent sites to wider transnational networks. This has facilitated their preservation, promotion and use. Using the partners' archaeological heritage and cultural tourism expertise, Iron-Age-Danube builds on this work but takes a new approach, focusing on complex prehistoric landscapes rather than individual sites.
A lively image of archaeology
The project aims to convey a lively image of archaeological research and to make the importance of archaeological monuments for human history more widely known. This requires more than just excavation of historic artefacts. Professional prospection and protection of sites and landscapes and accurate documentation are essential. An important output of the project is detailed data for protection of monuments and their sustainable use for tourism.
Archaeological camps include programmes for schools, groups and individual visitors, with workshops, lectures and guided tours. Project partners share information and experience with each other and with the public.
Field work discoveries and knowledge acquired from meeting visitors during camps are used to develop concrete public resources. These include museum visitor programmes, revitalised archaeological parks and trails and an open-access online research database.
Beneficiaries
"In today's global world, it is important for children to know the cultural heritage of their home region. The Iron-Age-Danube project provides new opportunities to discover and touch the hidden archaeological heritage: public archaeological workshops during excavation camps, new thematic hiking routes and a digital app are initiated to attract not only the younger generation. Through that, the project not only supports the teaching and learning of history in schools, but also creates appreciation and understanding for the cultural heritage, which is crucial for its preservation in the future."

Darinka Šarh, teacher at Srednja ekonomska šola in gimnazija Maribor, Slovenia
"The Iron-Age-Danube project provides a perfect framework for the work of our local association HistAK Neumarkt, which tries to raise awareness for the heritage of the valley of Neumarkt in Austria. By visualising scientific results, the Iron-Age-Danube project connects science with a wide audience, which evokes higher interest in the cultural heritage of the region, especially the Iron Age settlements and provides a cornerstone for further local projects. The Iron-Age-Danube project puts our valley on the map of Iron Age history!"

Christa Fürnkranz, Historical Association Neumarkt, Austria
Total investment and EU funding
Total investment for the project "Iron-Age-Danube – Monumentalized Early Iron Age Landscapes in the Danube River Basin" is EUR 2 552 000, with the EU's European Regional Development Fund contributing EUR 2 169 200 through the "Danube" Operational Programme for the 2014-2020 programming period. The investment falls under the priority "Environment and Culture responsible Danube Region & Specific ".
Related themes
Technical information
Fund
European Regional Development Fund
Operational programme
Interreg TN - Danube
Thematic Objective
Investing in education, skills & lifelong learning
Programming period
2014-2020
Project duration
01/2017 - 06/2019
Total Investment
2 552 000 EUR
EU Investment
2 169 200 EUR
Contact
Managing Authority
Ministry of Finance Hungary, Danube Transnational Programme Managing Authority and Joint Secretariat
Budapest, József nádor tér 2-4.
Beneficiary
Universalmuseum Joanneum
Archaeology Museum, Schloss Eggenberg Eggenberger Allee 90
8020
, Graz
Österreich
Web