Hotel revamp in Lower Austria secures growth, jobs
The Schwarz Alm Hotel in the Austrian town of Zwettl has been transformed into four-star establishment through a major renovation that received support from the European Regional Development Fund. The revamp helped the hotel attract new customers, boost revenue and employ more people.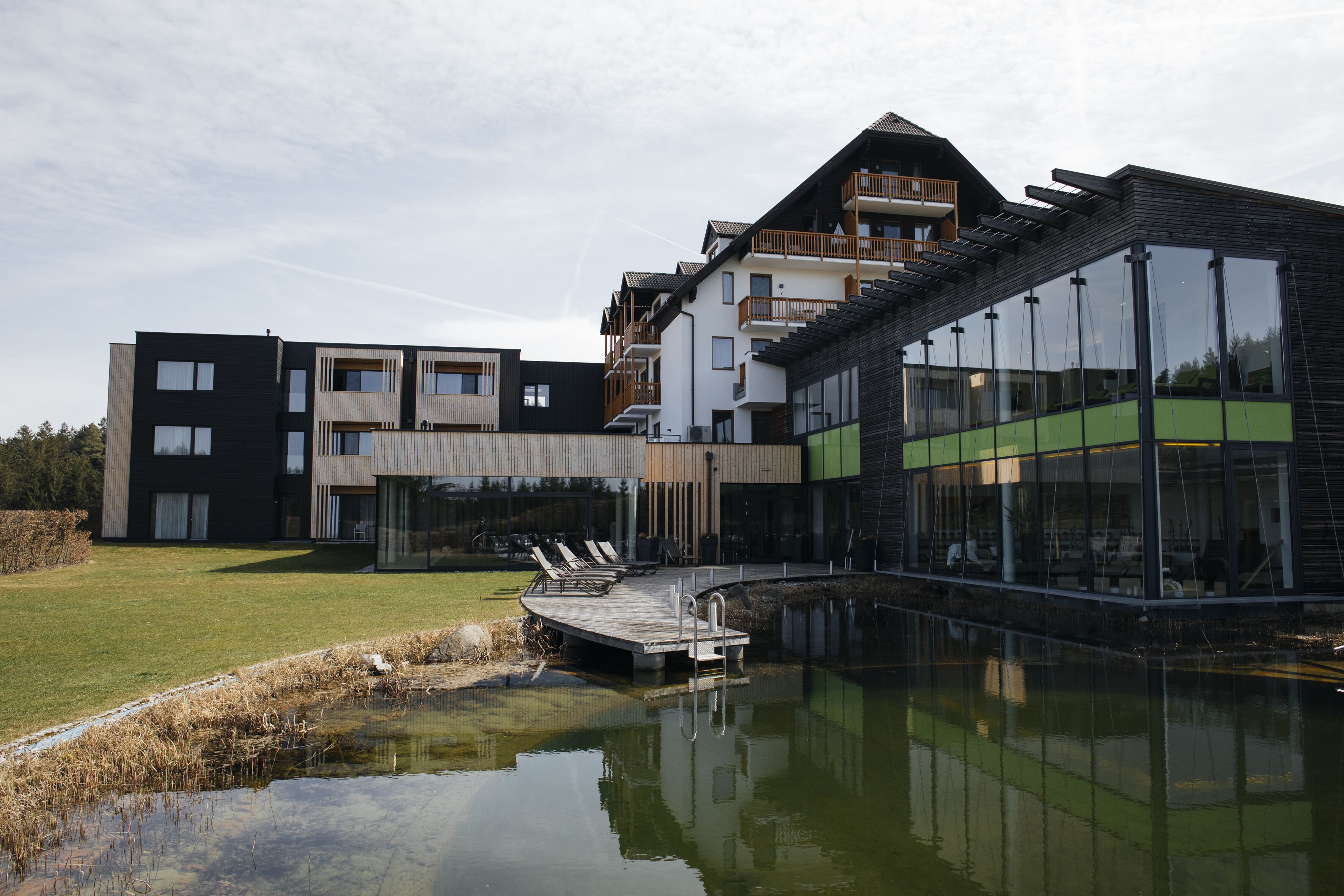 The Schwarz Alm Hotel in Zwettl, Austria ©ÖROK/APA-Fotoservice/Tesarek
" "In our first full business year after the completion of the project, we doubled our revenues compared to the years before the renovation." "
The hotel closed for eight months while major construction work was carried out. Refurbishments completed through the project included:
Renovation of 25 rooms in the old building, bringing them up to four-star accommodation standard;
Building an annex which increased hotel capacity by 10 rooms;
Overhauling the hotel's lobby, kitchen and restaurant; and
Replacing the oil and gas heating system with a more eco-friendly wood-pellet boiler.
An indoor swimming pool was constructed, which offers panoramic views of the local countryside and complements the hotel's spa facilities.
Year-round attraction
All the changes and new facilities mean the Schwarz Alm can attract and cater for guests all year round. Before the upgrade, the hotel struggled for bookings through the January to April period. However, in 2017, the first full year after completion of the project, hotel revenues doubled compared with previous years. This success meant that the business was able to retain its 30 employees and create 10 new jobs.
The hotel was able to diversify its customer base thanks to the revamp. As well as traditional holidaymakers, the hotel welcomes businesspeople for seminars and has become a popular venue for weddings. 
Regional focus
In addition, the region's wider economy is benefitting from the Schwarz Alm's increased popularity and its commitment to local suppliers. This ranges from the food served at the hotel — featuring local produce such as poppy seeds, carp, potatoes and herbs — to numerous regional partnerships. For example, the hotel offers its guests a special package of beer-flavoured treats, including an exclusive guided tour of the Zwettl brewery, a hot beer massage in the evening and a beer-tasting dinner. As an additional activity, hotel guests can participate in trips to local hop farmers.
Total investment and EU funding 
Total investment for the project "Schwarz Alm Hotel" is EUR 5 297 000, with the EU's European Regional Development Fund contributing EUR 847 520 through the "Investment in Growth and Employment Austria" Operational Programme for the 2014-2020 programming period. The investment falls under the priority "SMEs competitiveness". The investment falls under the priority "Improve SMEs' competitiveness".
Draft date
13/06/2019
Related themes
Contact
Managing Authority
Geschäftsstelle der Österreichischen Raumordnungskonferenz
Ballhausplatz 1, A-1014 Wien
Beneficiary
Karl Schwarz Zwettler Getränkevertrieb Gesellschaft m.b.H
Synauer Straße 22-25
3910
, Zwettl
Österreich
Web