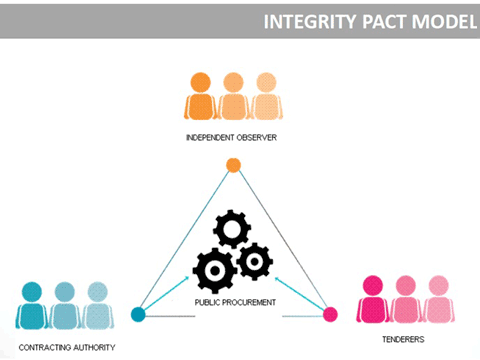 New training on Integrity Pacts on 24/11/2022: registration is open!
DG REGIO is launching a new training module to support the EU Member States in implementing Integrity Pact (IP) in selected public procurement projects financed by EU Cohesion policy funds. The training is designed for participants from programme authorities for Cohesion policy programmes in the EU Member States and is provided free of charge. Registrations are open for the introductory module on 24 November 2022 (14-17:30) explaining the rationale for Integrity Pacts and selection of projects. An advanced module will follow in February 2023.
Training programme: Training module
Date: 24/11/2022
Venue: Online
Organiser: European Commission - DG REGIO
Registration: Registration IP Training
See also: More about Integrity Pacts
Contact: REGIO Integrity Pacts
The introductory module, on 24 November 2022, will explain the rationale for Integrity Pacts and selection of projects (half day, 14-17:30).
An advanced module, in February 2023, will provide hands-on training on setting up and implementation process (3 half days on 14-15-16/2/2023).
An Integrity Pact is a contract between a contracting authority and economic operators bidding for public contracts that they will abstain from corrupt practices and will conduct a transparent procurement process. To ensure accountability and legitimacy, an Integrity Pact includes a separate contract with a civil society organisation, which monitors that all parties comply with their commitments.
An Integrity Pact has multiple objectives:
To increase transparency, accountability and good governance in public contracting,
To enhance trust in public authorities and contribute to their better reputation,
To improve competition, promote cost efficiency and savings through better procurement.
The initiative is part of the broader action undertaken by the Commission in tackling fraud and corruption, as well as enhancing administrative capacity in the use of EU funds.