REACT-EU: almost €215 million to Germany, Belgium and the French overseas department of Guyane to improve skills and invest in the green and digital transitions
24/06/2021
The Commission will grant a total of €215 million to Germany, Belgium and French overseas departments by modifying three European Social Fund (ESF) and European Regional Development Fund (ERDF) operational programmes (OP) under REACT-EU.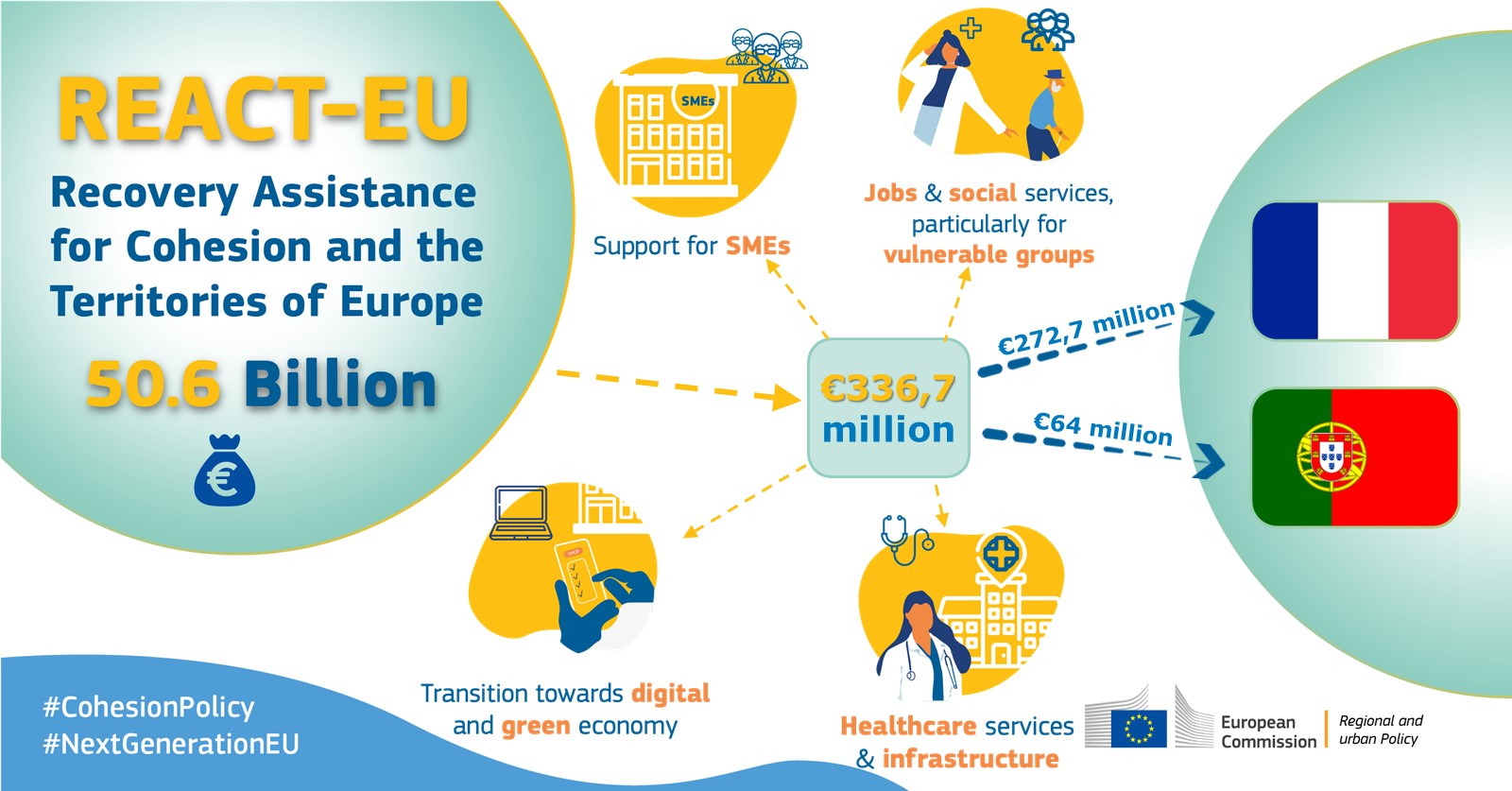 These OP amendments will help the Member States and regions concerned to deal with the economic and social impact of the coronavirus pandemic and boost a fair green and digital recovery.
In Germany, the ESF OP for Hamburg will receive an additional €25 million for 2021 to support more than 13,000 people to receive training and coaching to increase their chances to find a new job.
In Belgium, €89 million will be added to the OP for the ESF in Flanders to strengthen dual learning, support skills development for a green and digital economy and help people affected by the pandemic to find new jobs.
In the French overseas department of Guyane, an extra €101 million will be invested in a variety of public health and infrastructure measures. These include the creation of a special children's clinic at 'Cayenne Hospital', a health center at the 'University of Cayenne' and an Institute for Nursing Training, expanded broadband coverage, the rehabilitation of the aerodrome of Maripasoula and the construction of schools and cycle paths to connect them.
REACT-EU is part of NextGenerationEU and provides €50.6 billion additional funding (in current prices) over the course of 2021 and 2022 to Cohesion policy programmes. Measures focus on supporting labour market resilience, jobs, SMEs and low-income families, as well as setting future-proof foundations for the green and digital transitions and a sustainable socio-economic recovery.