REACT-EU: Almost €253 million for Estonia, Slovakia and Sweden to improve skills, support people in need and invest in the green and digital transitions
22/06/2021
The Commission will grant a total of almost €253 million to Estonia, Slovakia and Sweden by modifying three European Social Fund (ESF) and Fund for European Aid to the Most Deprived (FEAD) operational programmes (OP) under REACT-EU.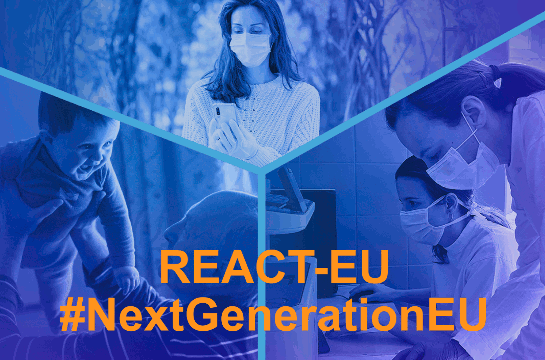 These OP amendments will help the Member States and regions concerned to deal with the economic and social impact of the coronavirus pandemic and boost a fair green and digital recovery.
In Estonia, the FEAD OP receives a top-up of €4.5 million for additional food aid for people in need until the end of 2023. This will allow the Estonian food banks and social workers to deliver food packages to roughly 25,000 people per year, with increased needs as a result of the coronavirus crisis.
Slovakia will receive an additional €19 million to the FEAD OP to provide food packages to roughly 72,000 people in need per year until the year 2023.
In Sweden, an additional €229.9 million to the ESF OP will mainly go towards investment for growth and employment to support 53,000 people who lost their jobs in the pandemic with labour market training, career guidance, matching activities, and preparations for studies or further education.
REACT-EU is part of NextGenerationEU and provides €50.6 billion additional funding (in current prices) over the course of 2021 and 2022 to Cohesion policy programmes. Measures focus on supporting labour market resilience, jobs, SMEs and low-income families, as well as setting future-proof foundations for the green and digital transitions and a sustainable socio-economic recovery.