Smart Regions - MOVELETUR: sustainable tourism through electric mobility in natural spaces in Spain and Portugal
09/06/2021
Project MOVELETUR is a perfect example of sustainable tourism and mobility.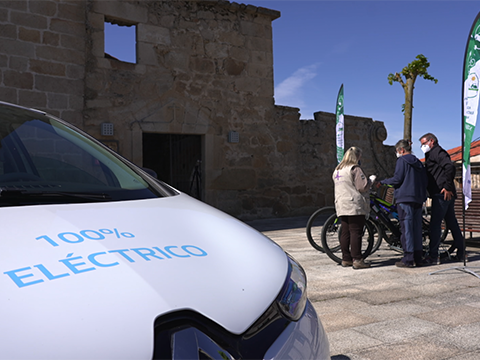 In the Spanish-Portuguese Border Region, local authorities have joined forces to develop an eco-friendly mobility network of over 1000 kilometers which connects natural and cultural sites in the region. It allows tourists to discover the region with electric mobility. Its electric vehicle fleet includes 81 bicycles, three tricycles, four cars, eight scooters and three rickshaws.
Watch the latest episode of "Smart Regions" in partnership with Euronews!
Watch the full episode in English
Watch the full episode in Spanish
Watch the full episode in Portuguese