Tackling the social and economic impact of the coronavirus crisis in France, Malta and Slovenia
25/05/2021
The Commission has approved the modification of five operational programmes (OPs) under REACT-EU to increase by €286.5 million the funding available for investments in France, Malta and Slovenia to help tackle the effects of the coronavirus pandemic and prepare the recovery.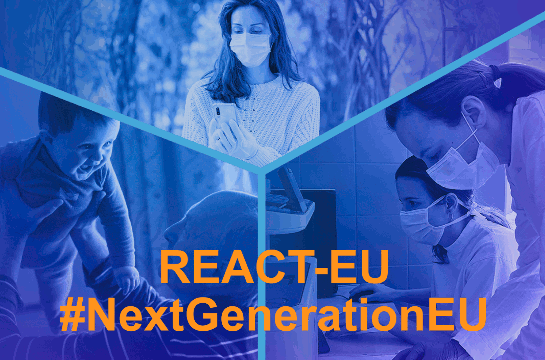 In France, the changes add an additional €166.4 million to the OPs 'Aquitaine, Limousin' and 'Poitou-Charentes' to strengthen the resilience of the regional healthcare systems, the digital economy and tourism, as well as the environmental transition and sustainable mobility. At the same time, it will provide financial support to Small and Medium Enterprises, vocational training for jobseekers and job creation, learning and career guidance.
In Malta, the modification of the 'Malta European Social Fund programme' will generate an additional €111.2 million that will be invested in saving 37,500 jobs by funding short-time work schemes providing income support to employees affected by the crisis. This comes on top of the re-orientation of €53 million in Cohesion funding to pressing needs due to the pandemic in December 2020 under the Coronavirus Response Investment Initiative (CRII) and Coronavirus Response Investment Initiative Plus (CRII+).
In Slovenia, the OP for support from the Fund for European Aid to the Most Deprived (FEAD) will receive an extra €8.9 million in 2021 to provide food and other accompanying support measures like individual counselling to mitigate the impact of the coronavirus crisis on the most vulnerable people.
REACT-EU is part of NextGenerationEU and provides €50.6 billion additional funding (in current prices) over the course of 2021 and 2022 to Cohesion policy programmes. Measures focus on supporting labour market resilience, jobs, SMEs and low-income families, as well as setting future-proof foundations for the green and digital transitions and a sustainable socio-economic recovery.