Interact "Capitalisation tailored support" service
09/04/2021
Is your Interreg Programme interested in Capitalisation of projects' results and improvement of their impact? Would you like to receive advice on how to best capitalise your programme results and best practices?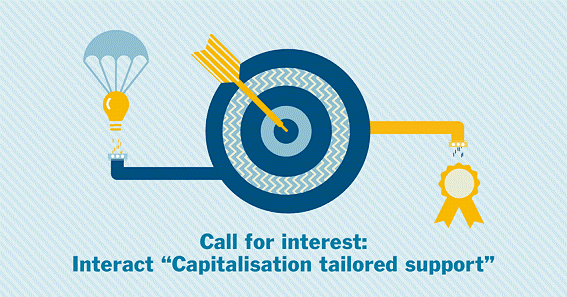 If so, the Interact "Capitalisation tailored support" service is for you!
The "Capitalisation tailored support" allows Managing Authorities and Monitoring Committees of ALL Interreg programmes to receive hands-on, practical feedback and advice from our team of capitalization experts. It wants to support your programmes in the implementation and enhancement of capitalisation approaches and promotion of results of Interreg programmes for the 2021-2027 programming period.
Interact is there to help you to receive guidance and practical solutions with an unbiased view from a dedicated expert team.
So, how does it work?
Five Interreg Programmes will receive a specific "tailored support package" to examine the specific needs and context for capitalising programme results or make recommendations based on the actions, experience and expertise already gathered previously.
Some preparation and a real commitment are required from programmes to ensure the selected ones to profit, as much as possible, from the experts' support to reflect, define or improve the scope and mission of capitalisation among all programme bodies involved.
All details about the service and procedure are in the "Call for Interest - Interact "Capitalisation tailored support", as well as the "Programme Capitalisation Support Request".
All Interreg Programmes' are invited to submit their expression of interest via email to Interact at capitalisation.support@interact-eu.net by 15th April 2021 at 12AM (CET), by sending the signed "Programme Capitalisation Support Request".
For any need, please do not hesitate to contact the Interact Capitalisation Team for any further questions.